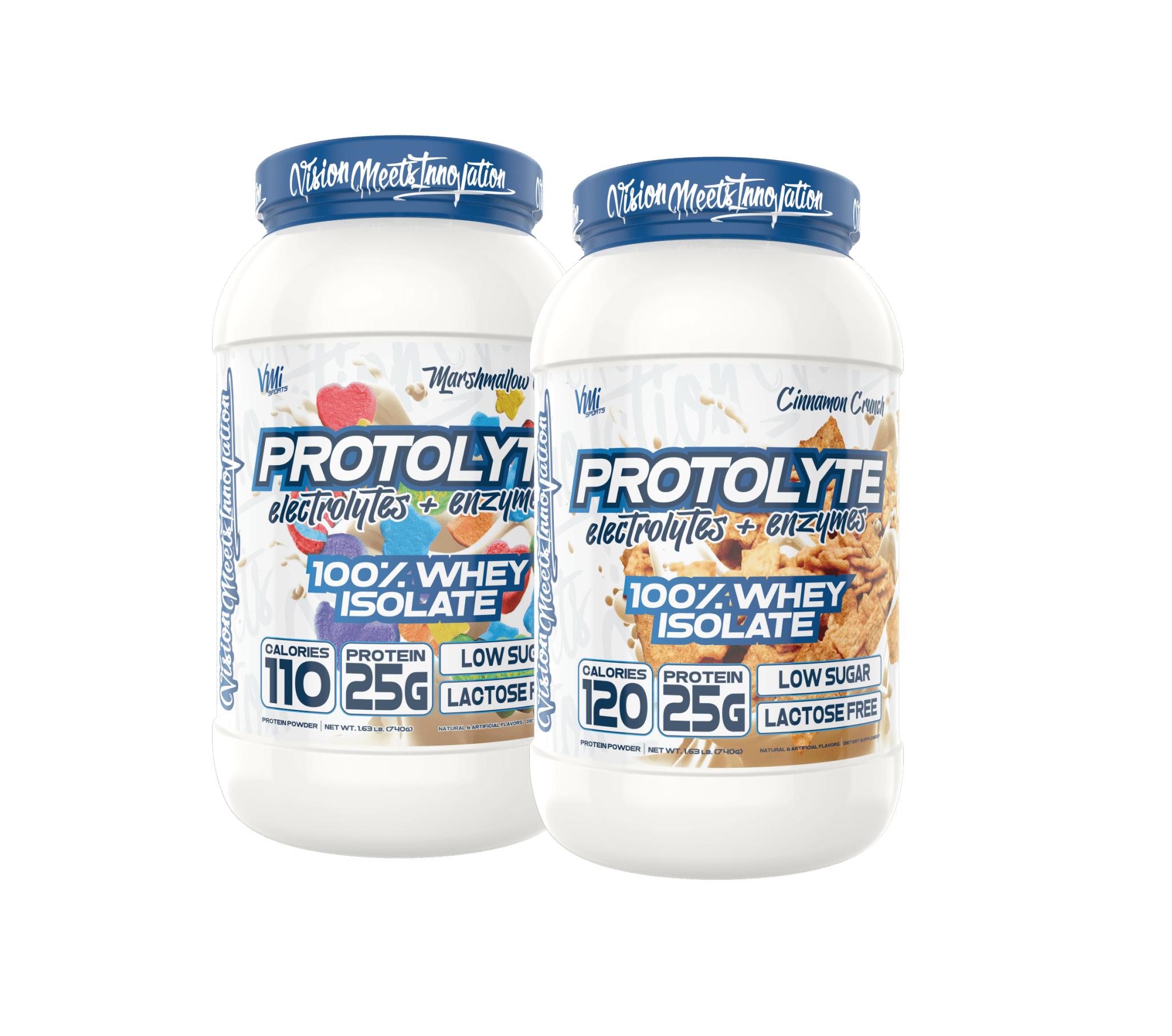 ProtoLyte® Cereal Stack: Cinnamon Crunch & Marshmallow Charms
Benefits
Our Cereal flavored ProtoLyte bundle: Cinnamon Crunch & Marshmallow Charms, made with real cereal pieces!
Lactose Free, Gluten Free, Low Fat, Low Carb, Low Sugar
Pharmaceutical Grade Electrolytes for superior Hydration post-workout or any time-of-day recovery
Added digestive enzymes for enhanced absorption & digestion.
Real Pieces of cereal, cookies, and even freeze dried fruit in every scoop!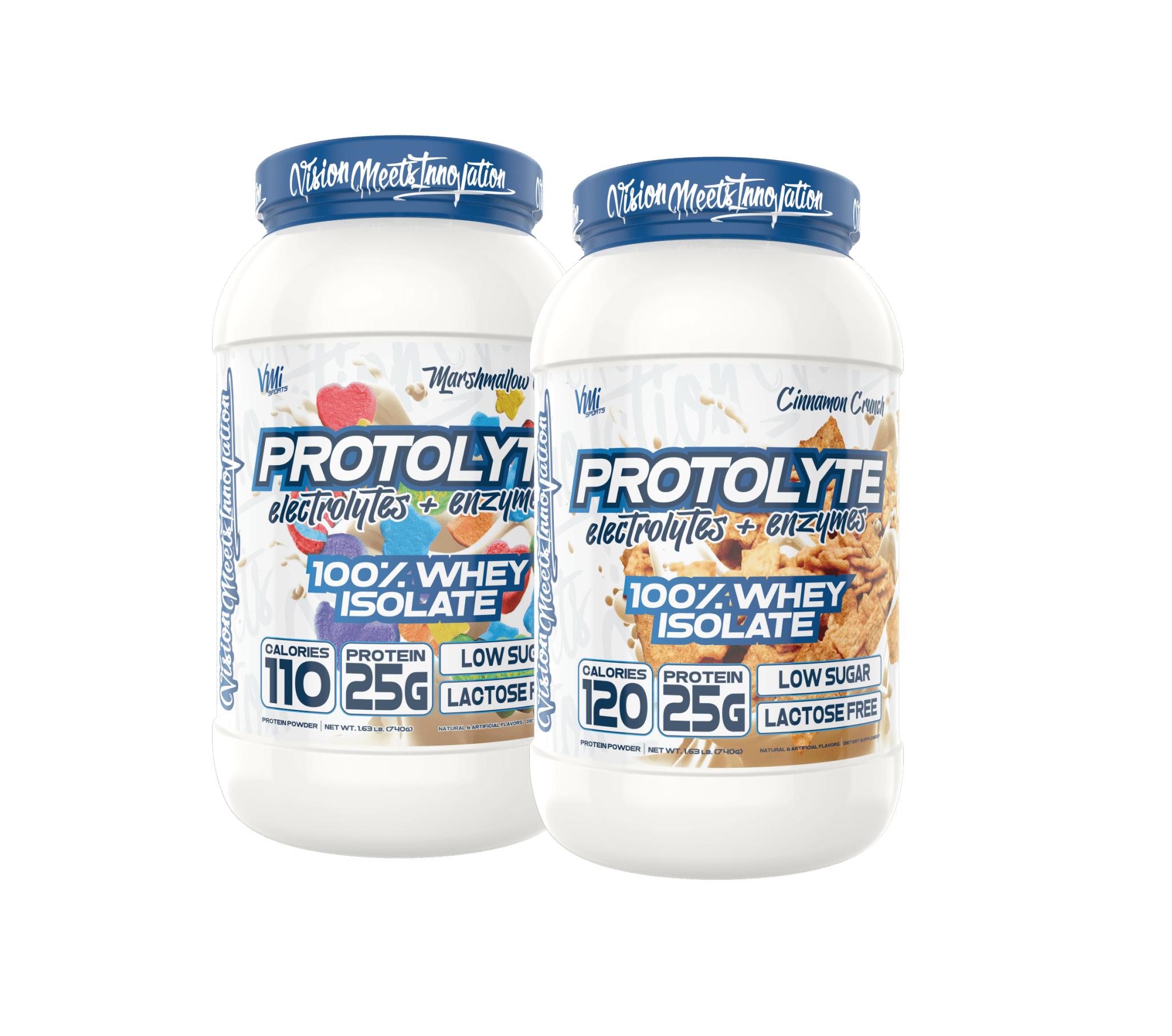 Protolyte is our lactose free whey protein isolate, blended with digestive enzymes for improved digestion, and electrolytes for hydration. Protolyte aids in recovery, and helps build muscle. This is the ideal post workout shake to help you replenish nutrients and speed up recovery. Did we mention how great it tastes?
Consume 1-2 scoops post workout, in 8-10 ounces of water, milk or any non-dairy milk of your choice. We recommend drinking Protolyte 20-30 minutes after your workout, or anytime between meals depending on your fitness goals.
Healthy adults over the age of 18, do not consume if you are pregnant plan to be pregnant or are breast feeding. Do not use if you have a pre existing medical condition.

Please double check flavors for gluten intolerances, most flavors are gluten free, but some of our proteins with inclusions may have gluten due to cereal or cookie bits.