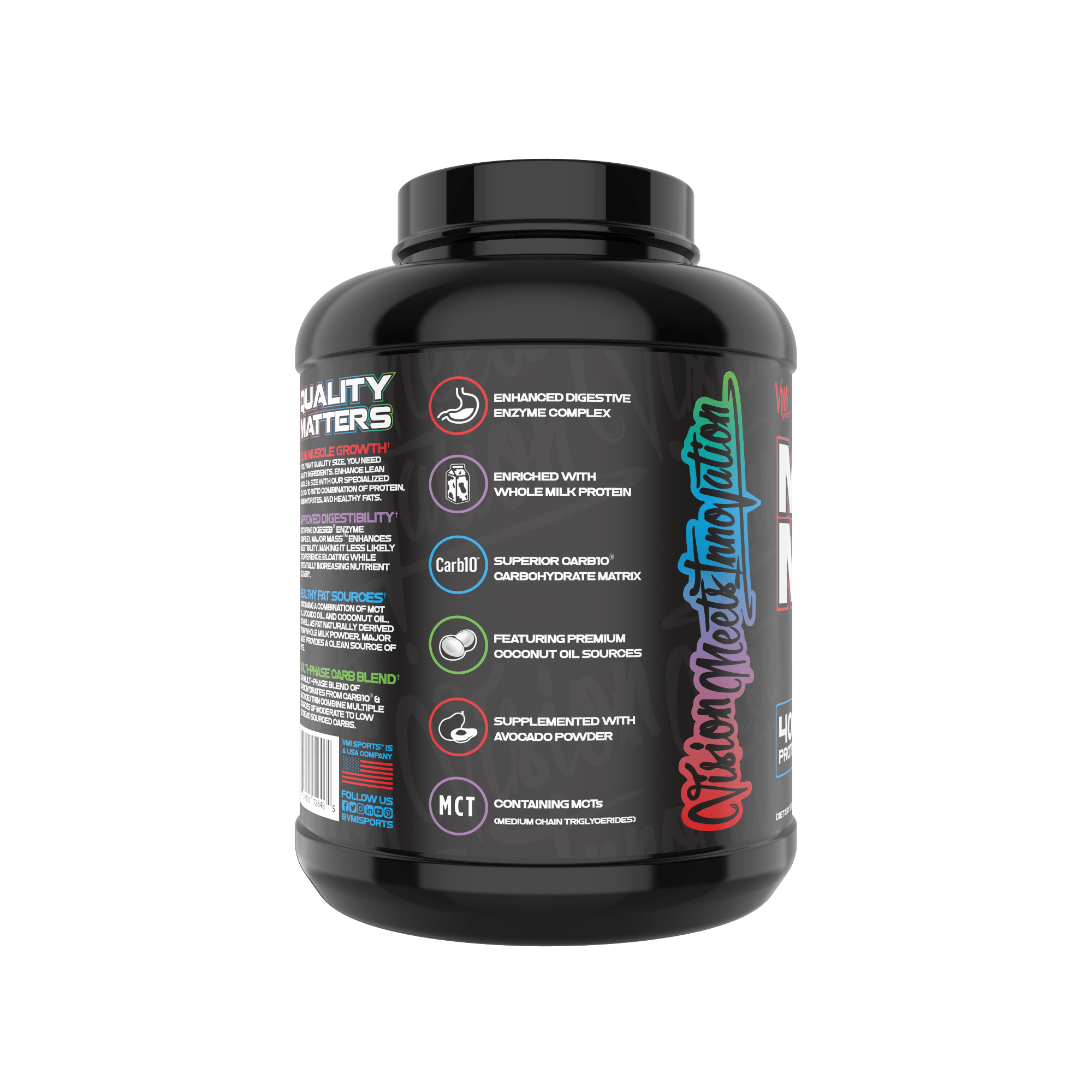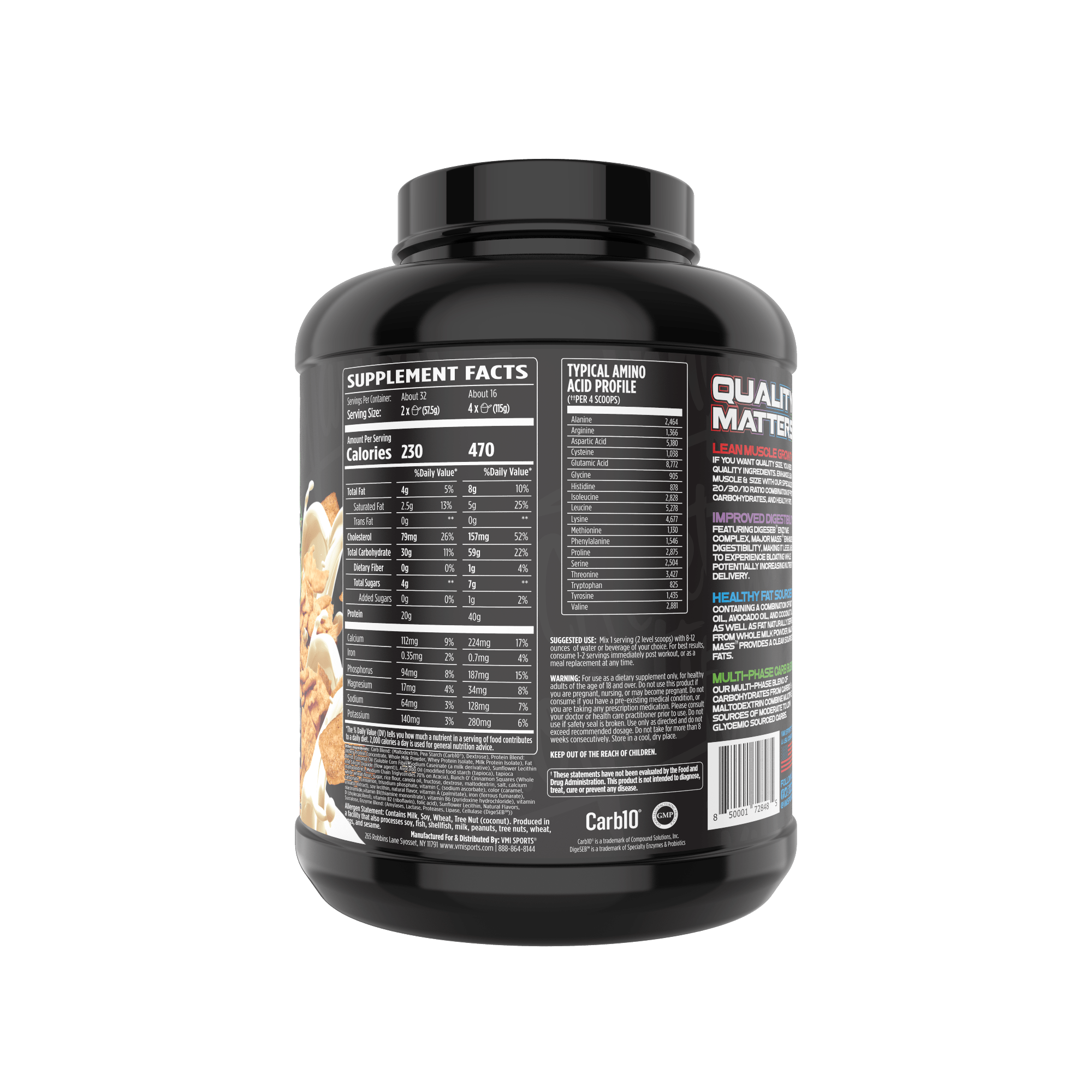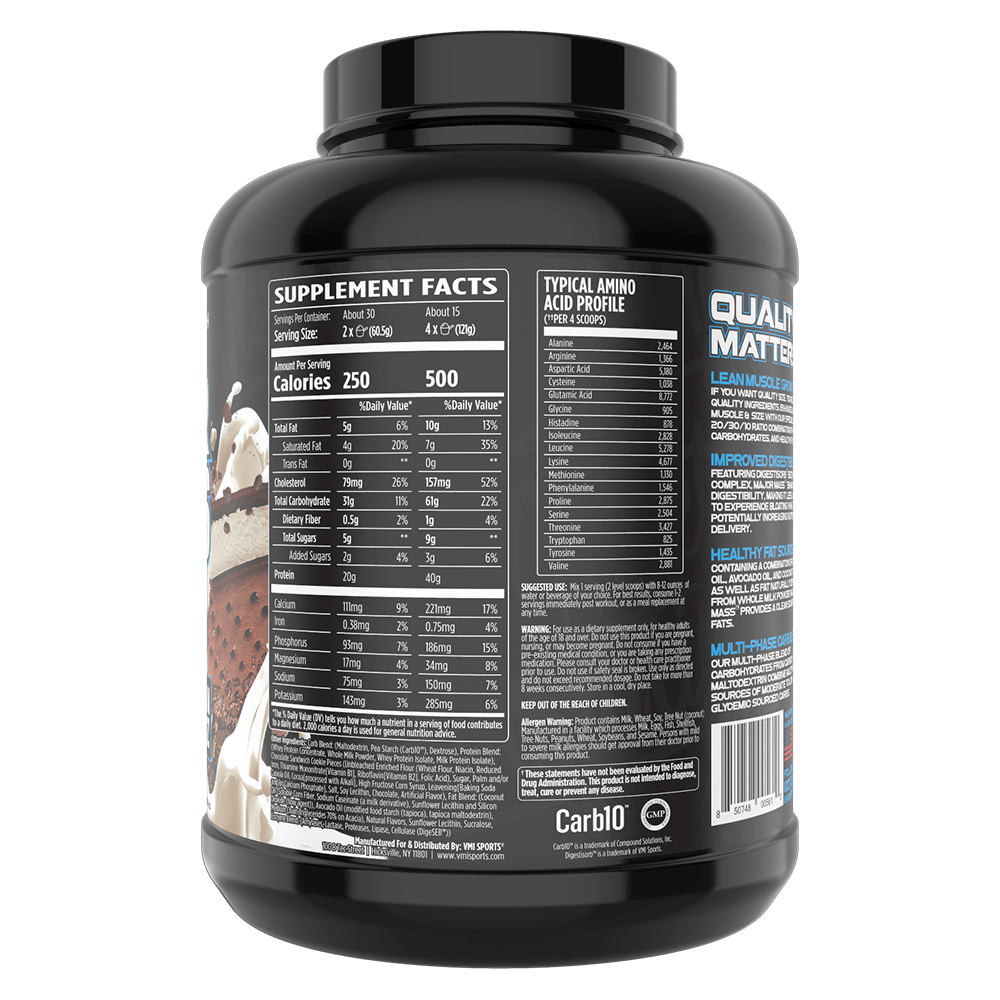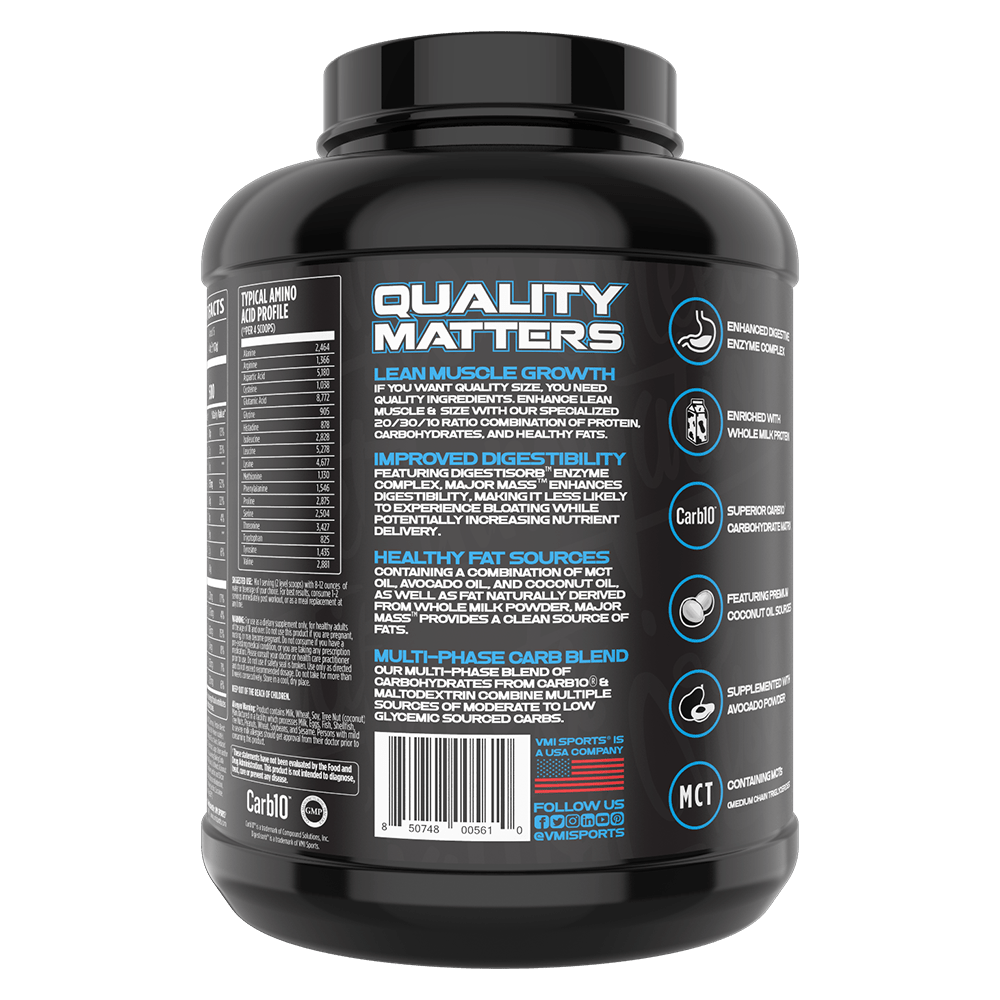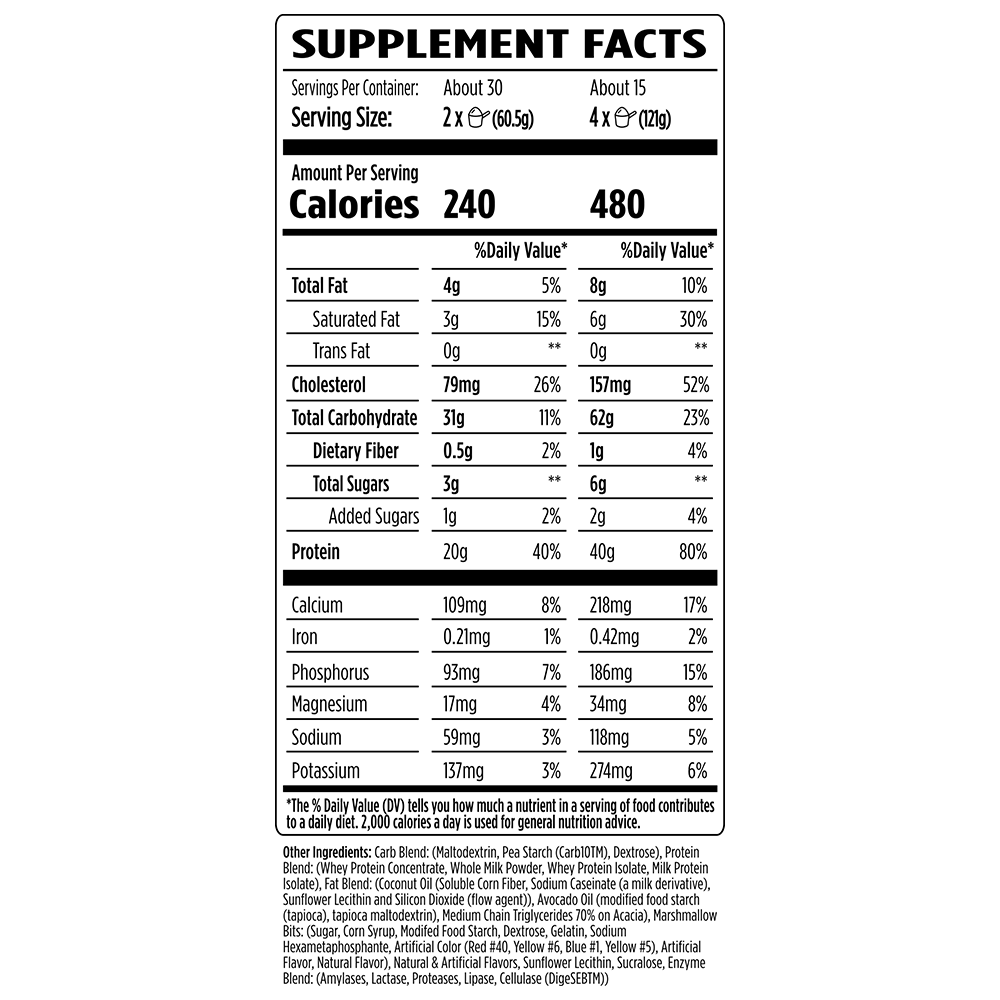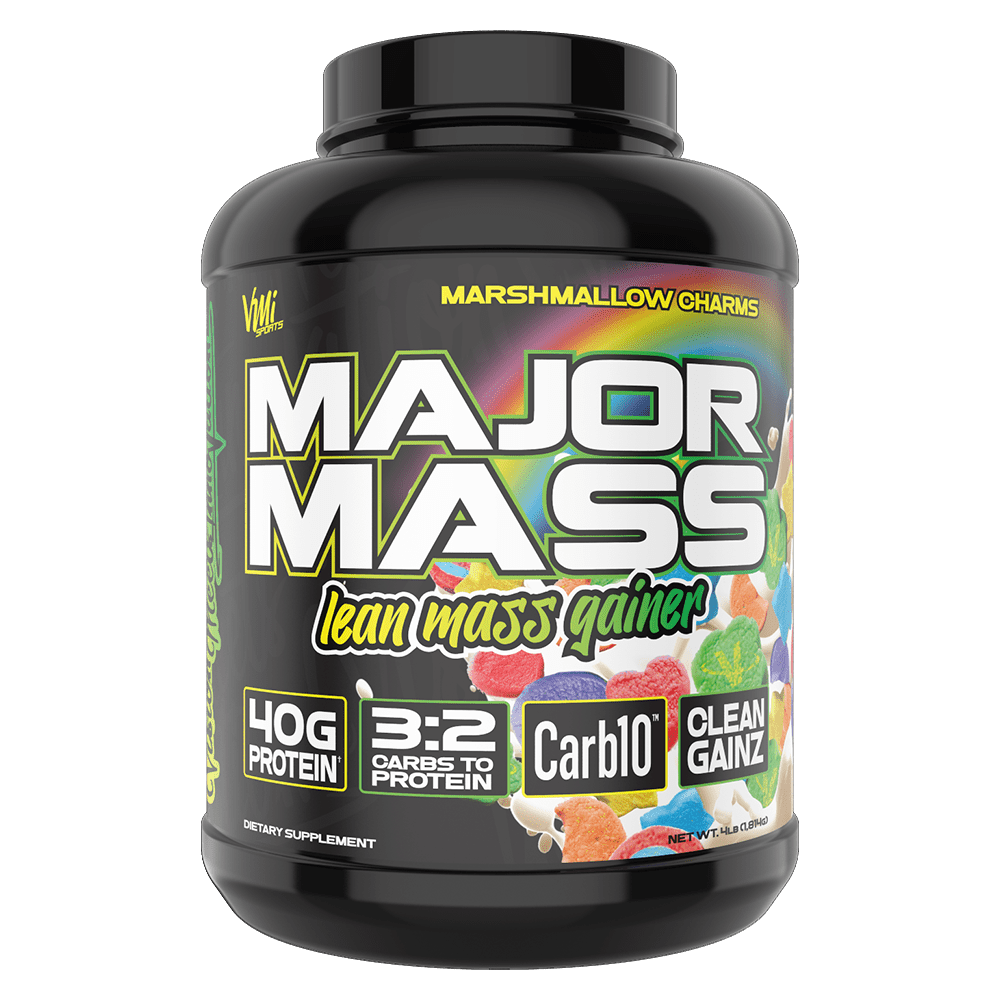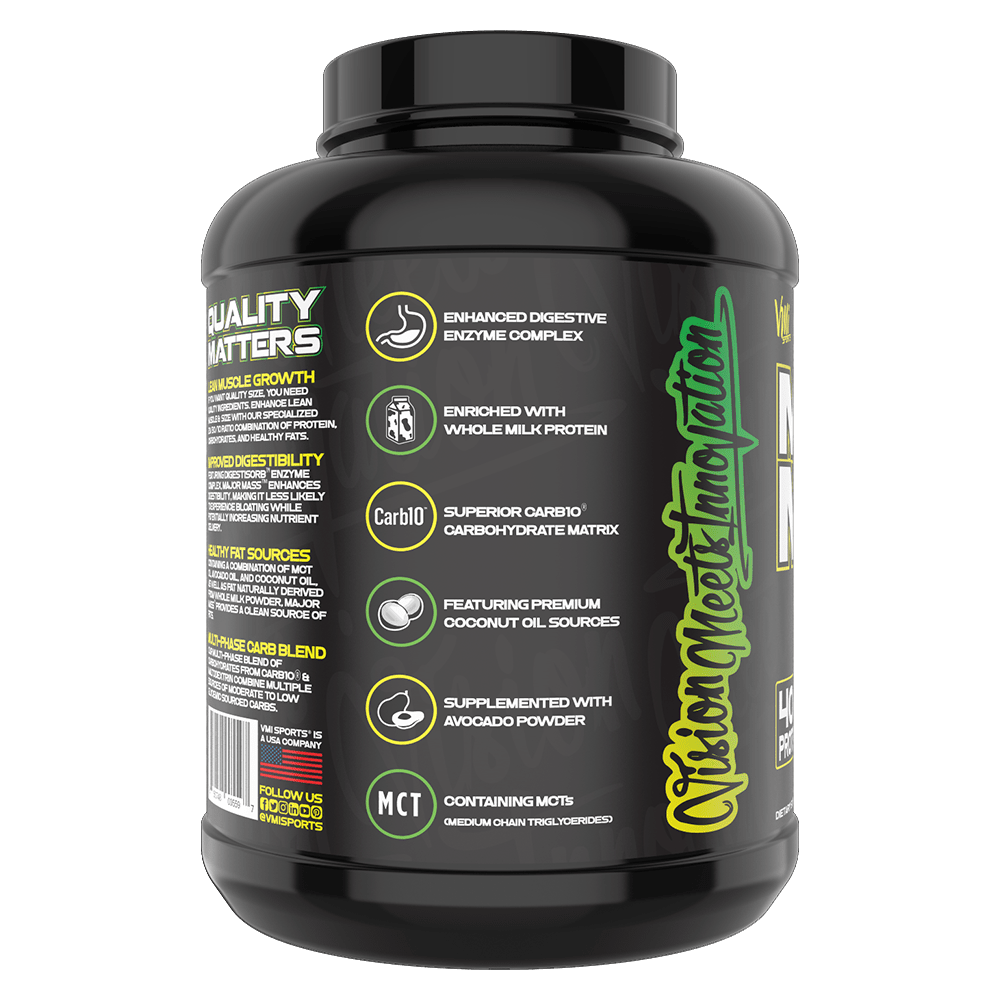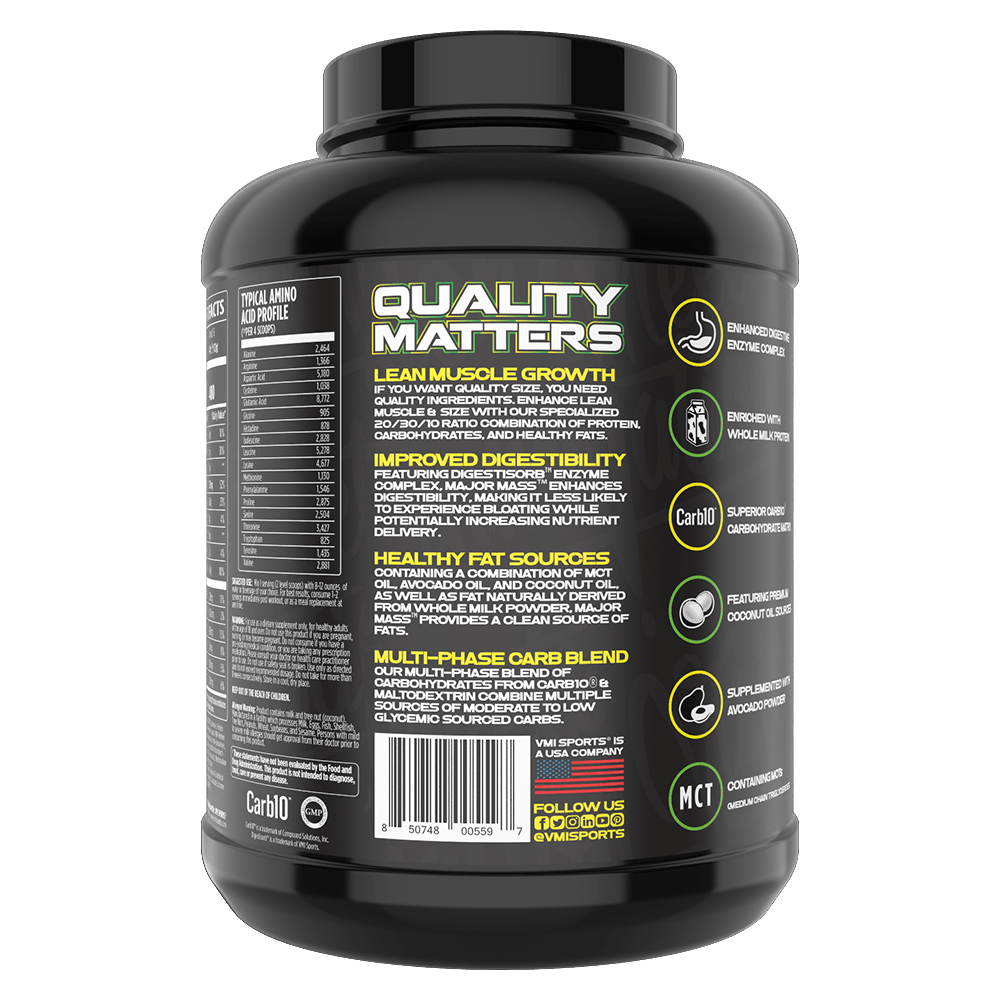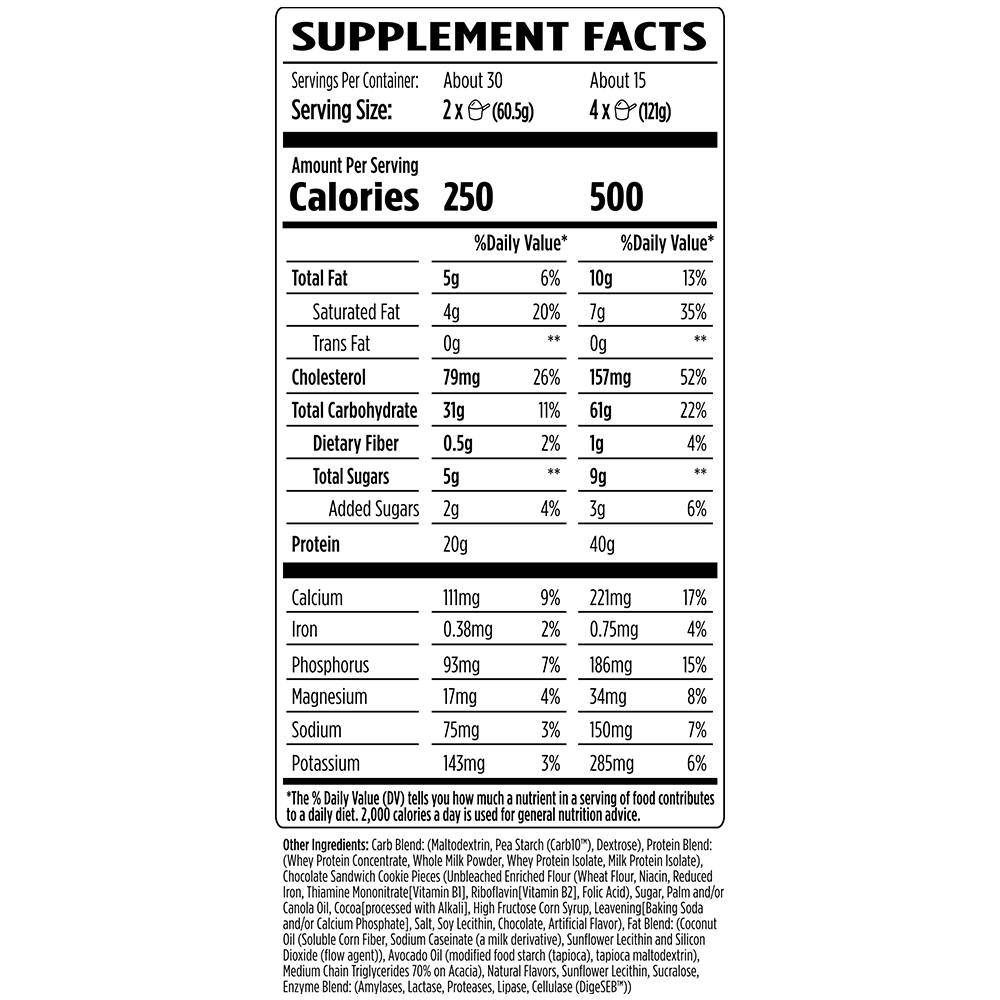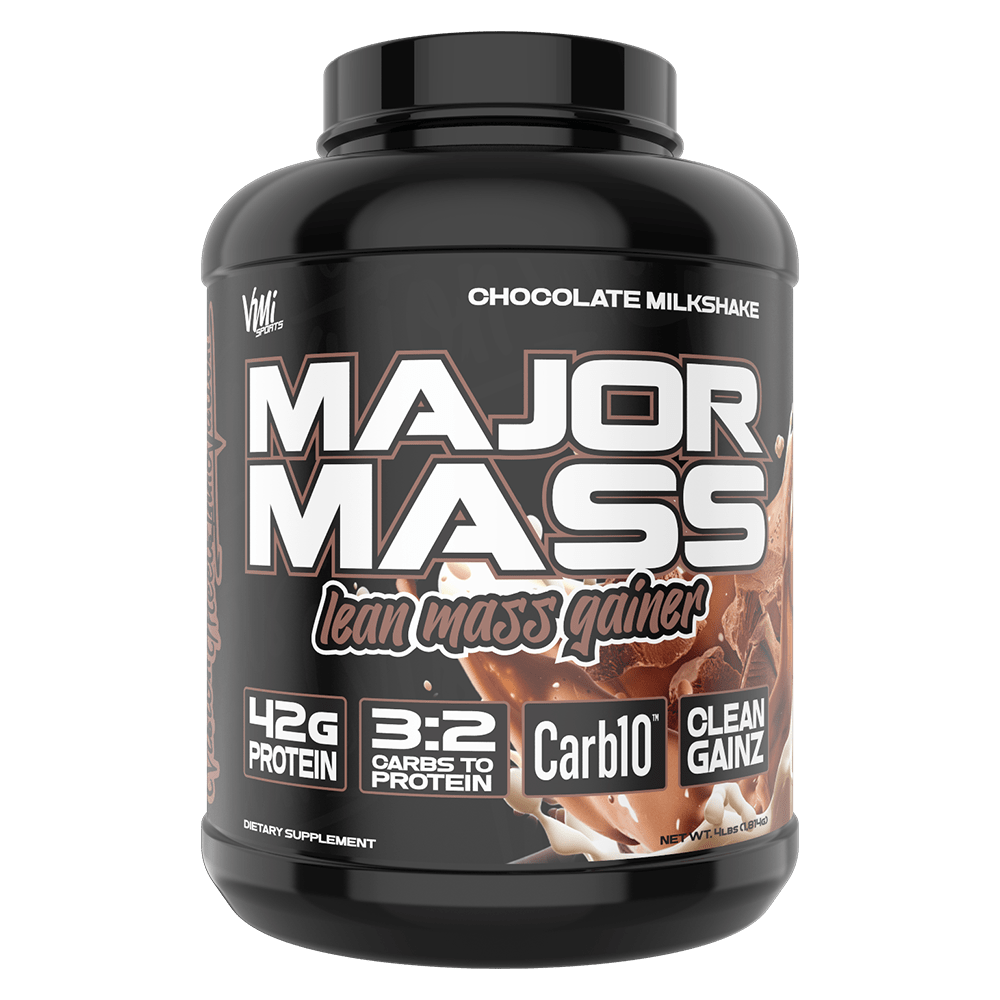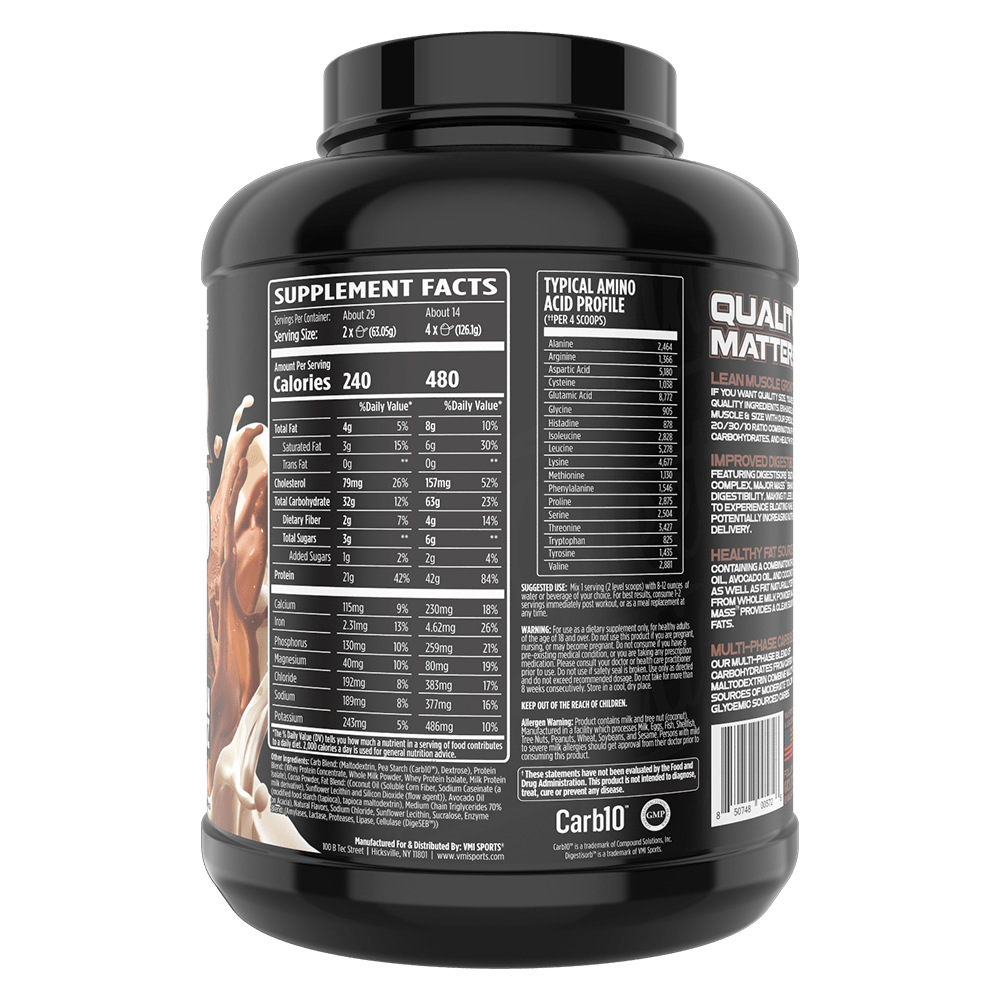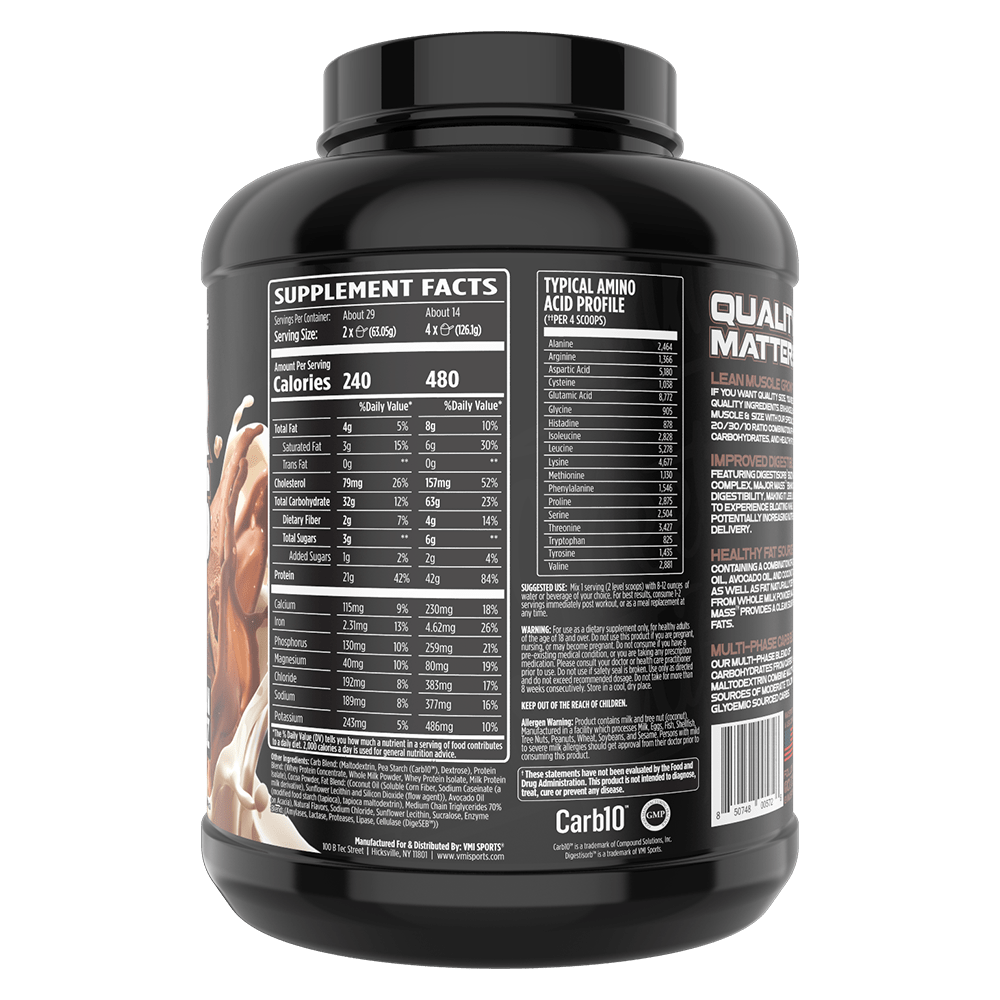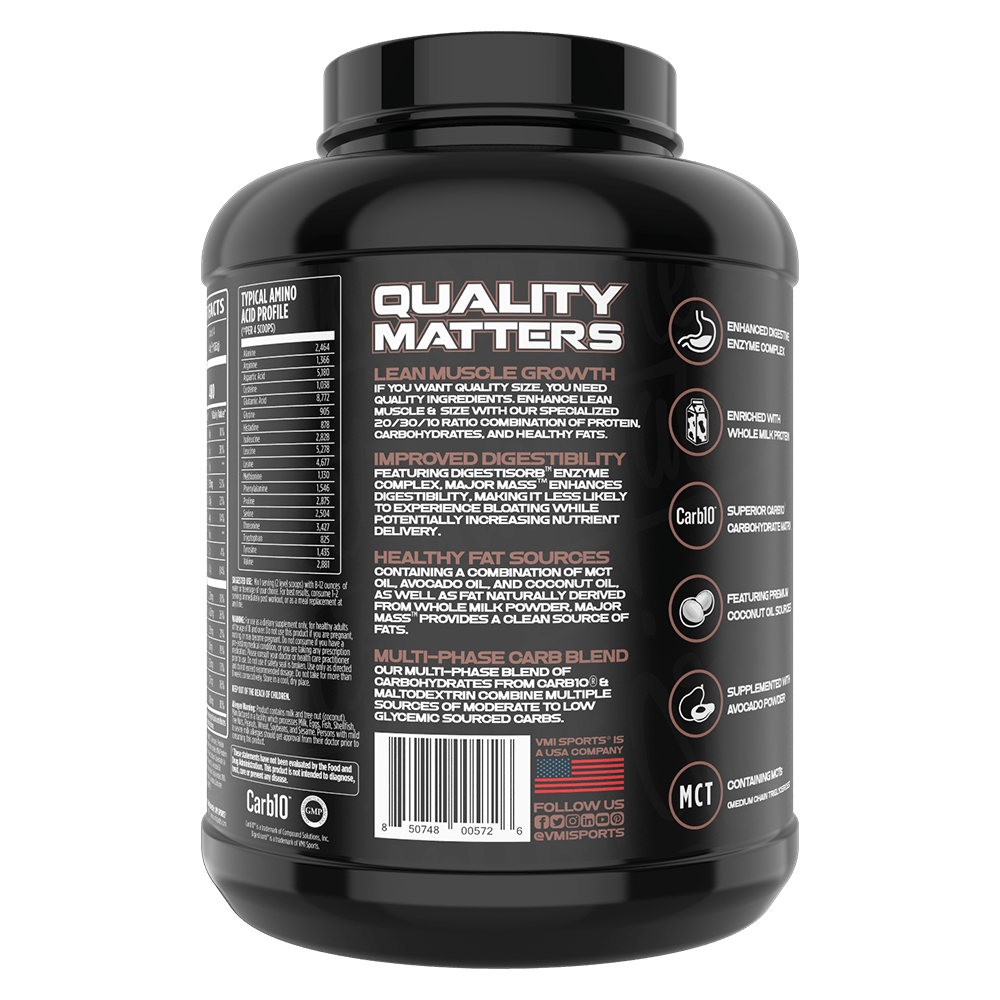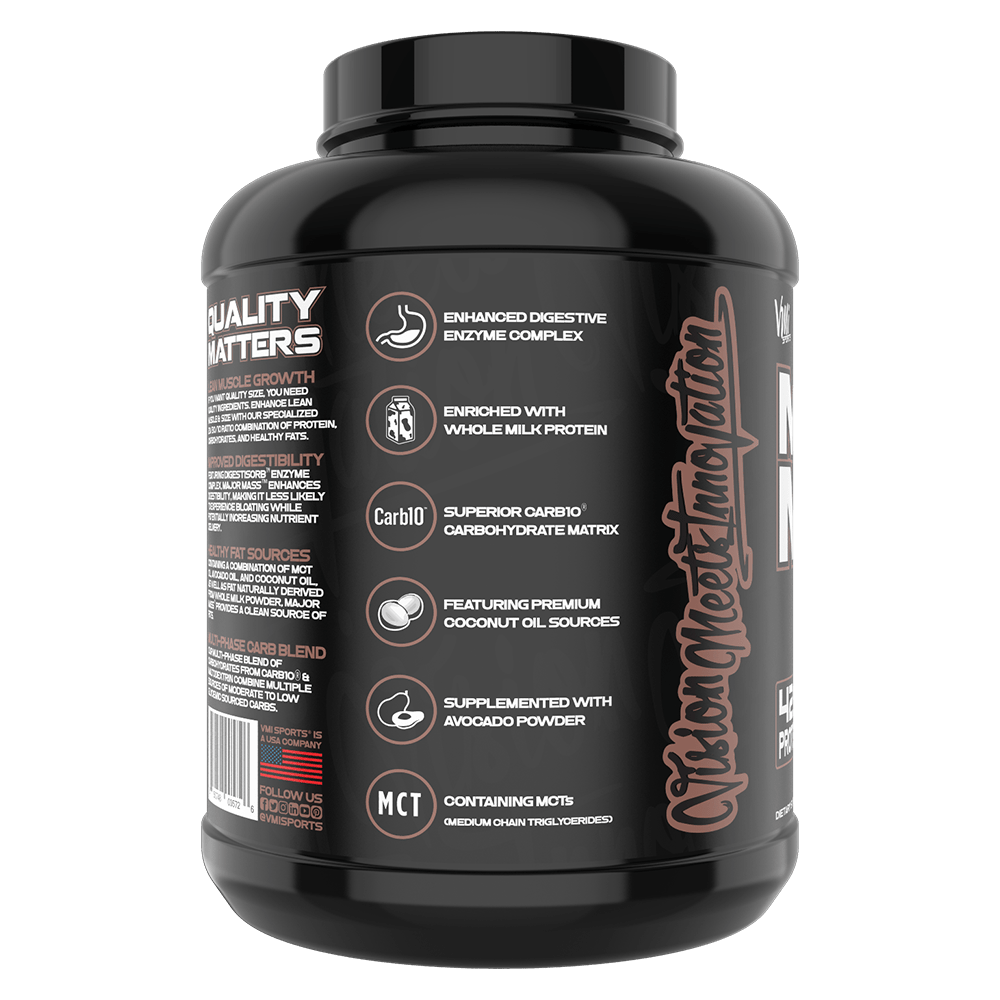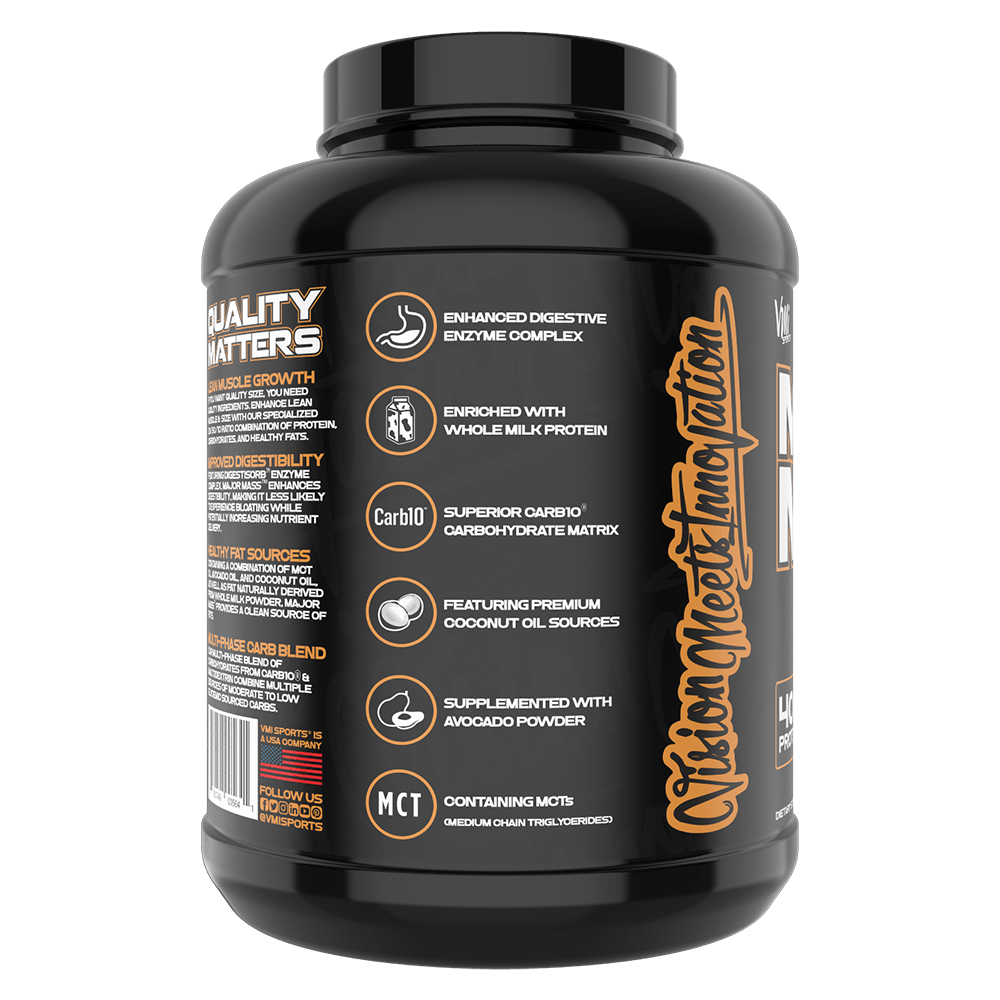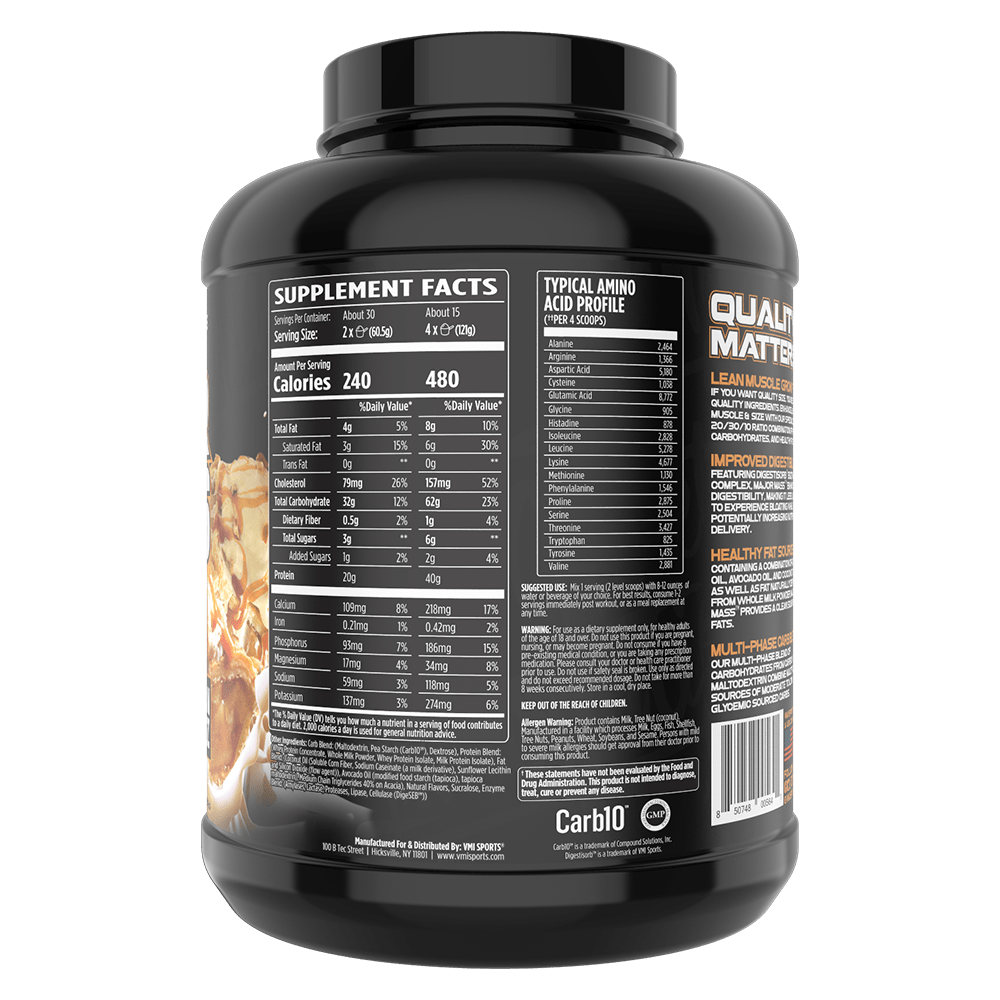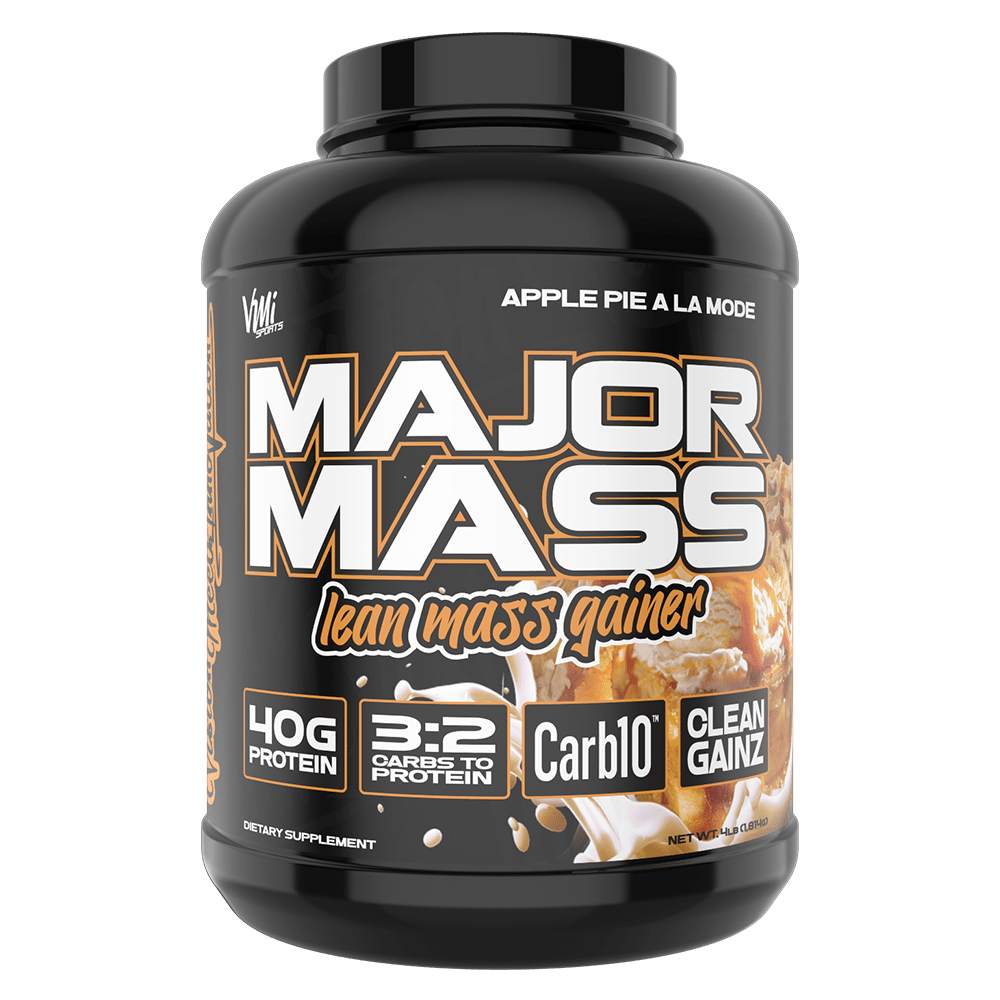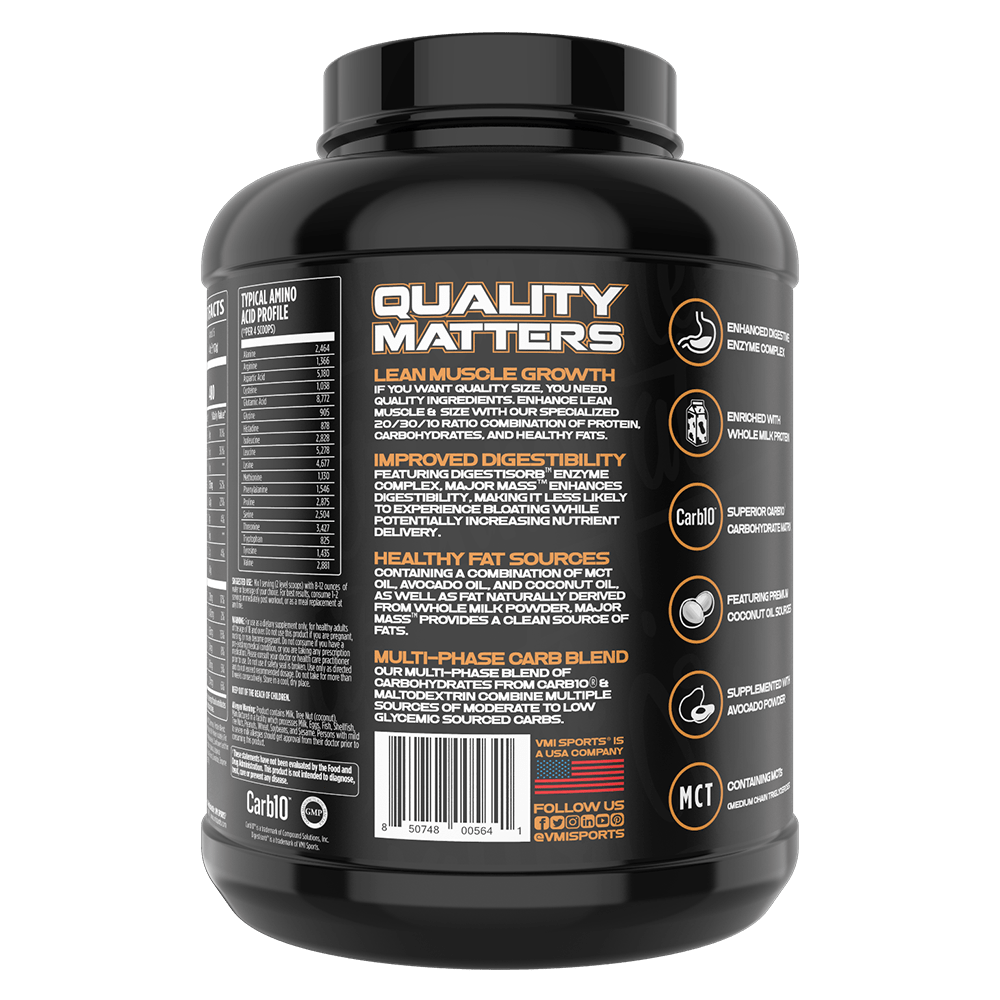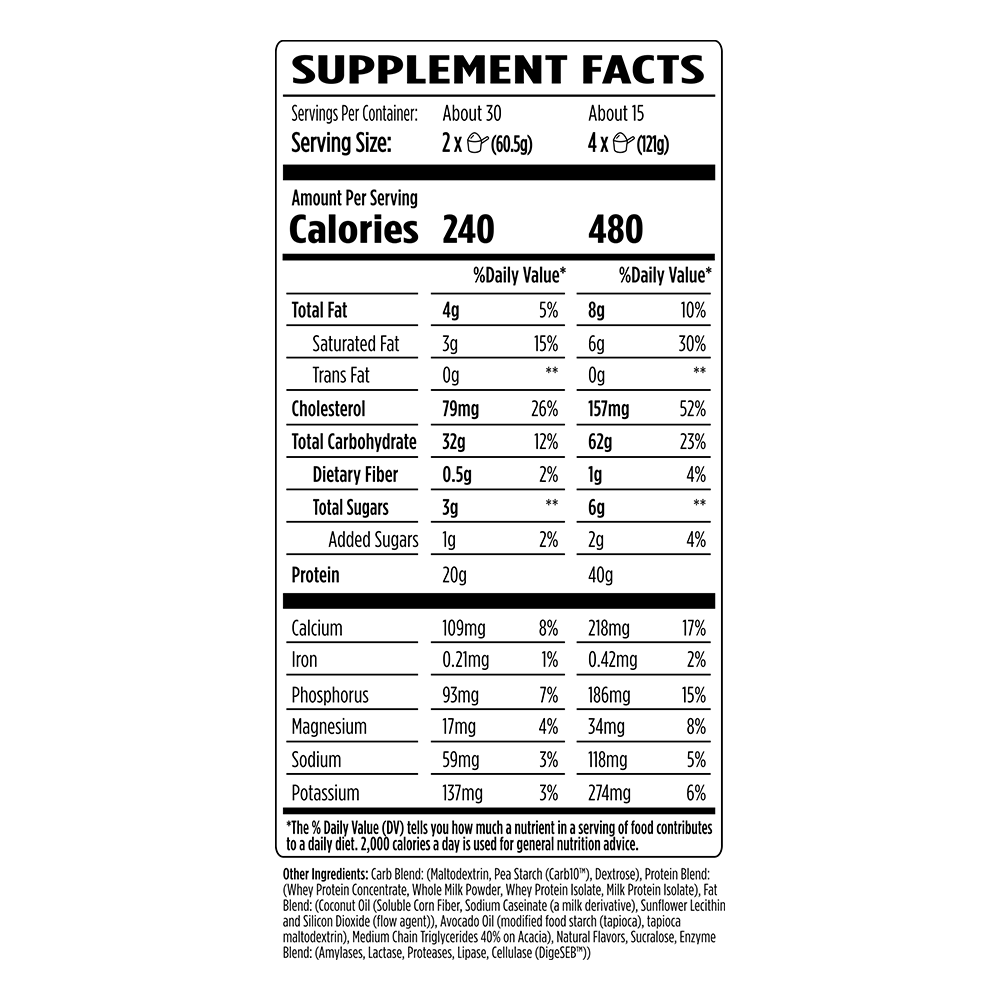 MAJOR MASS™ Lean Mass Gainer
Benefits
40G Protein, 62G Carbohydrates, & 8G of fat per 4 scoops
4 sources of protein: Whey Protein Concentrate, Whole Milk Powder, Whey Protein Isolate, & Milk Protein Isolate)
3 Sources of Carbohydrates: Maltodextrin, Carb10, & Dextrose.
4 Sources of healthy fats: Coconut Oil, Avocado Oil, Tapiioca, & MCT Oil
Digestive Enzymes for advanced absorption
Major mass is our exclusive mass gainer. Great as a meal replacement or if you simply need to add more calories into your diet. Major mass is ideal for those looking to bulk up and put on some serious muscle. Major mass has a unique blend of four different proteins, and a time release carb blend featuring Carb10. Our healthy fats in major mass are sourced from a tri-blend of avocado oil, coconut oil and MCT oil powder.
We recommend up to two servings a day (1 serving is 2 scoops). This means up to four scoops a day. We do not recommend using major mass for more than 8 weeks consecutively.
Healthy adults over the age of 18 looking to boost caloric intake, do not consume if you are pregnant plan to be pregnant or are breast feeding. Do not use if you have a pre existing medical condition.