RICE KRISPIE PROTEIN ICE CREAM SAMMY
Servings: 2 Macros per sandwich: 356 Calories, 16g Protein, 3.5g Fat, 64g Carbs   INGREDIENTS: 1 scoop of ProtoLyte- Vanilla Cake Batter 2 1/2 cups rice krispies 1 1/2 cups mini marshmall...
Ingredients 1/4 C (60g) Canned Pumpkin (can be swapped for mashed banana or sweet potato) 1 scoop (30g) Protolyte flavor of choice - https://www.vmisports.com/products/protolyte-whey-isolate?varia...
Ingredients 1 cup Pumpkin puree can sub for sweet potato or banana 1/2cup almond butter can sub for peanut butter, cashew butter or a nut butter alternative 1/4cup cocoa powder 2scoops Pro...
Cinnamon Protein Cake Macros: 217 calories: protein 34g, carbs 18g, fat 2g Ingredients ¼ cup oats 1 egg white 1 scoop ProtoLyte Vanilla Cake Batter or Cinnamon Crunch are good options) https...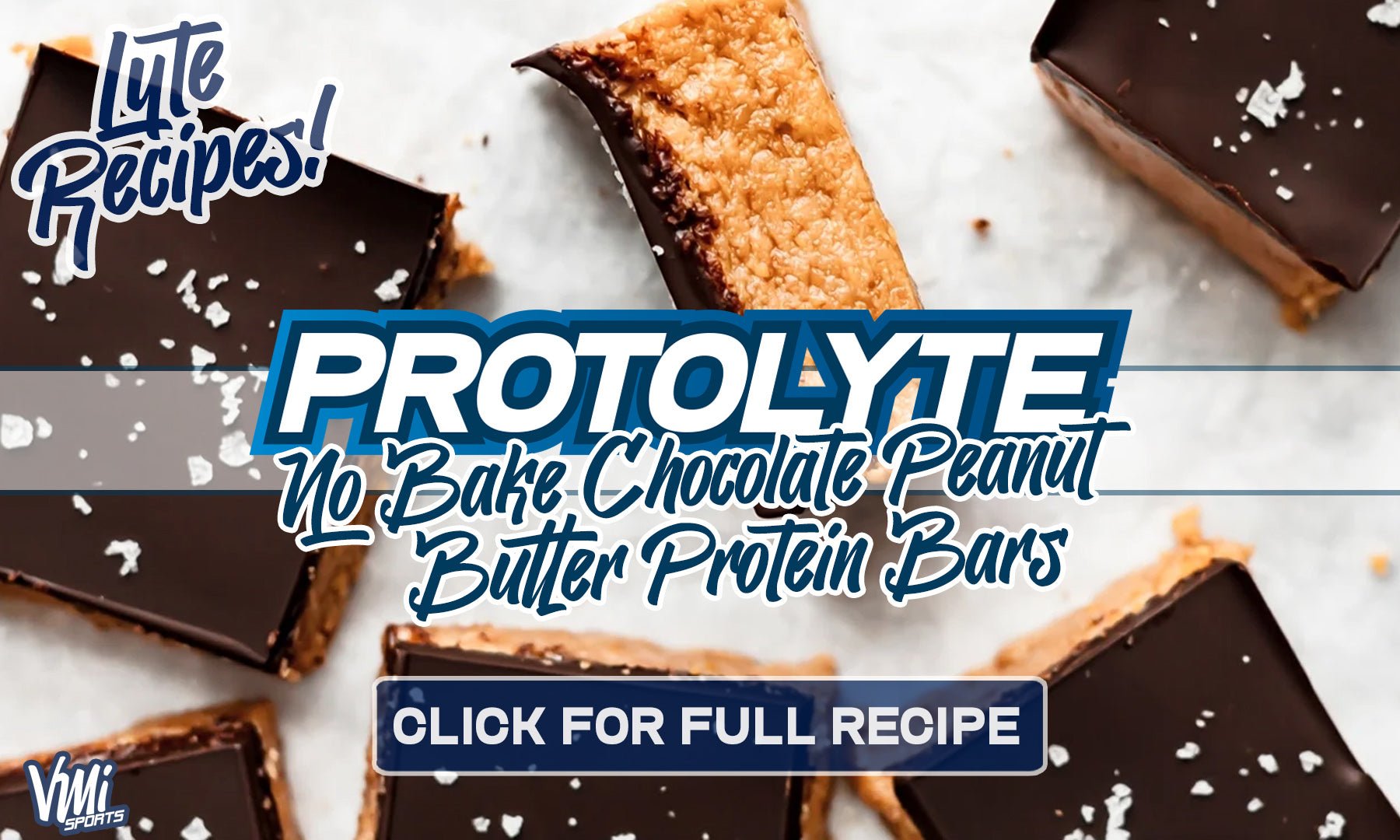 NO BAKE CHOCOLATE PEANUT BUTTER PROTEIN BARS
NO BAKE CHOCOLATE PEANUT BUTTER PROTEIN BARS Macros (per bar for 14 bars): 150 calories, 6g fat, 9g protein, 15g carbs, 1g fiberRecipe: 1/2 cup peanut butter (You can use crunchy for added textur...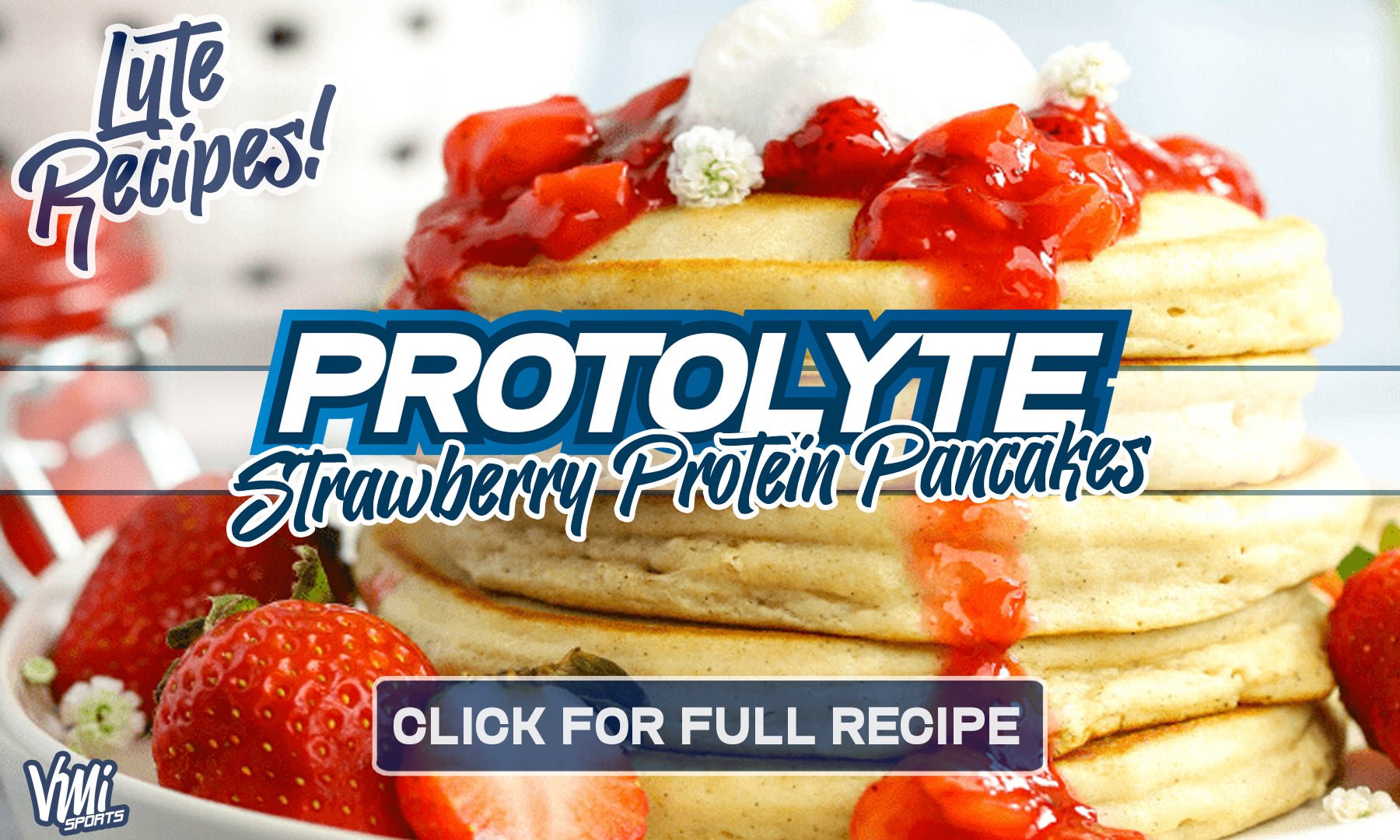 INGREDIENTS: 1 scoop ProtoLyte Strawberry  50g bisquick pancake mix 5g sugar free strawberry jello mix 5g sugar free vanilla jello mix 1 egg white 10g pumpkin puree Water for consist...