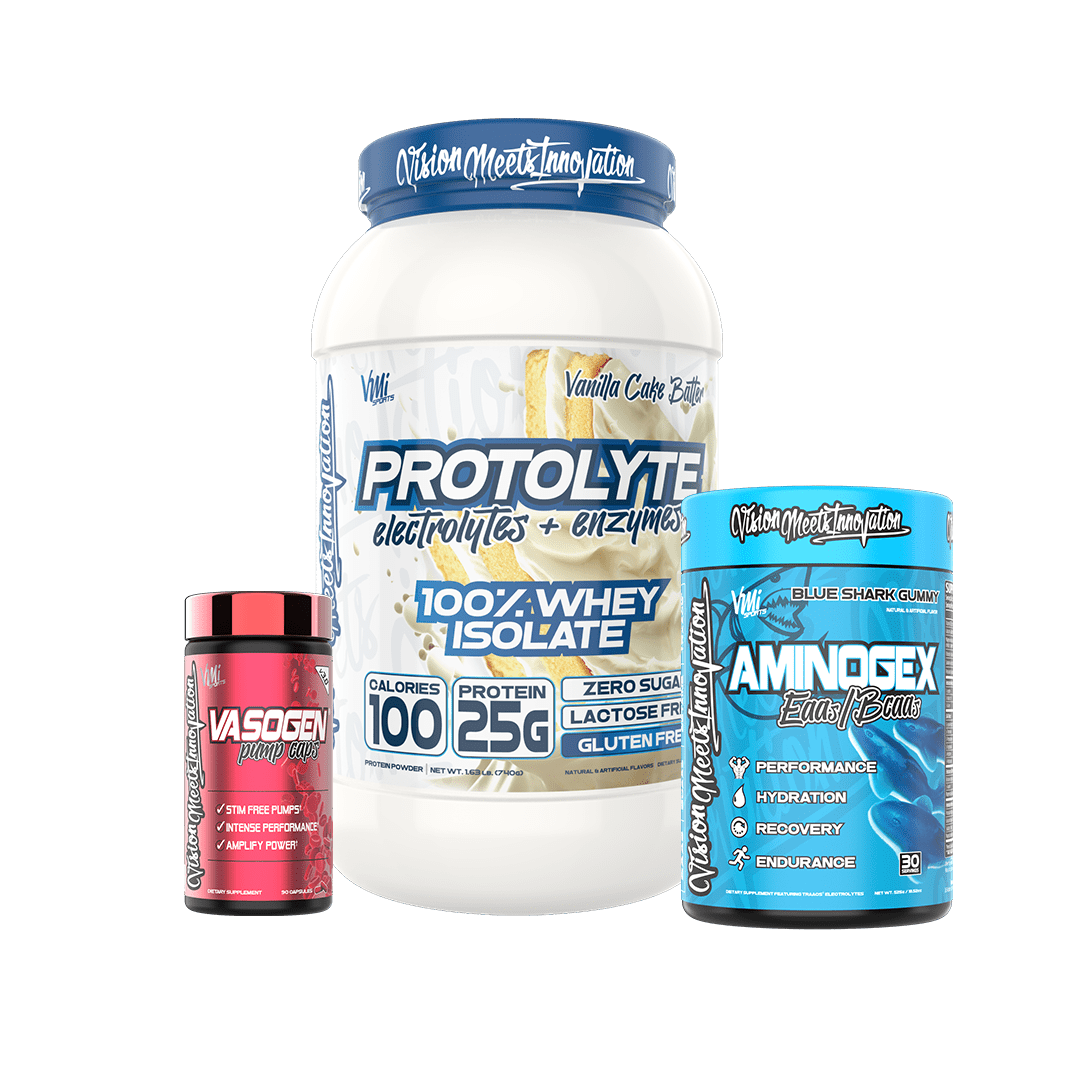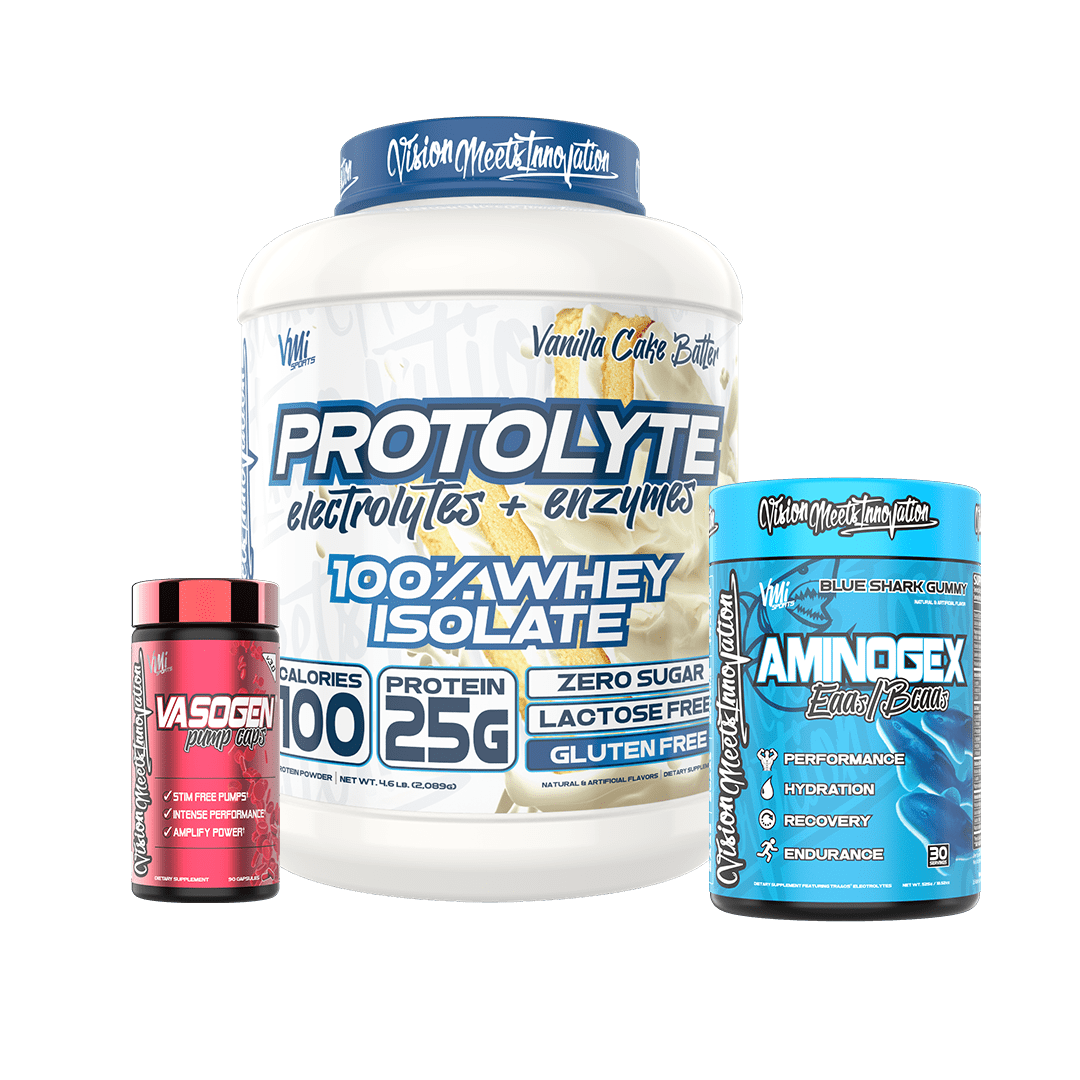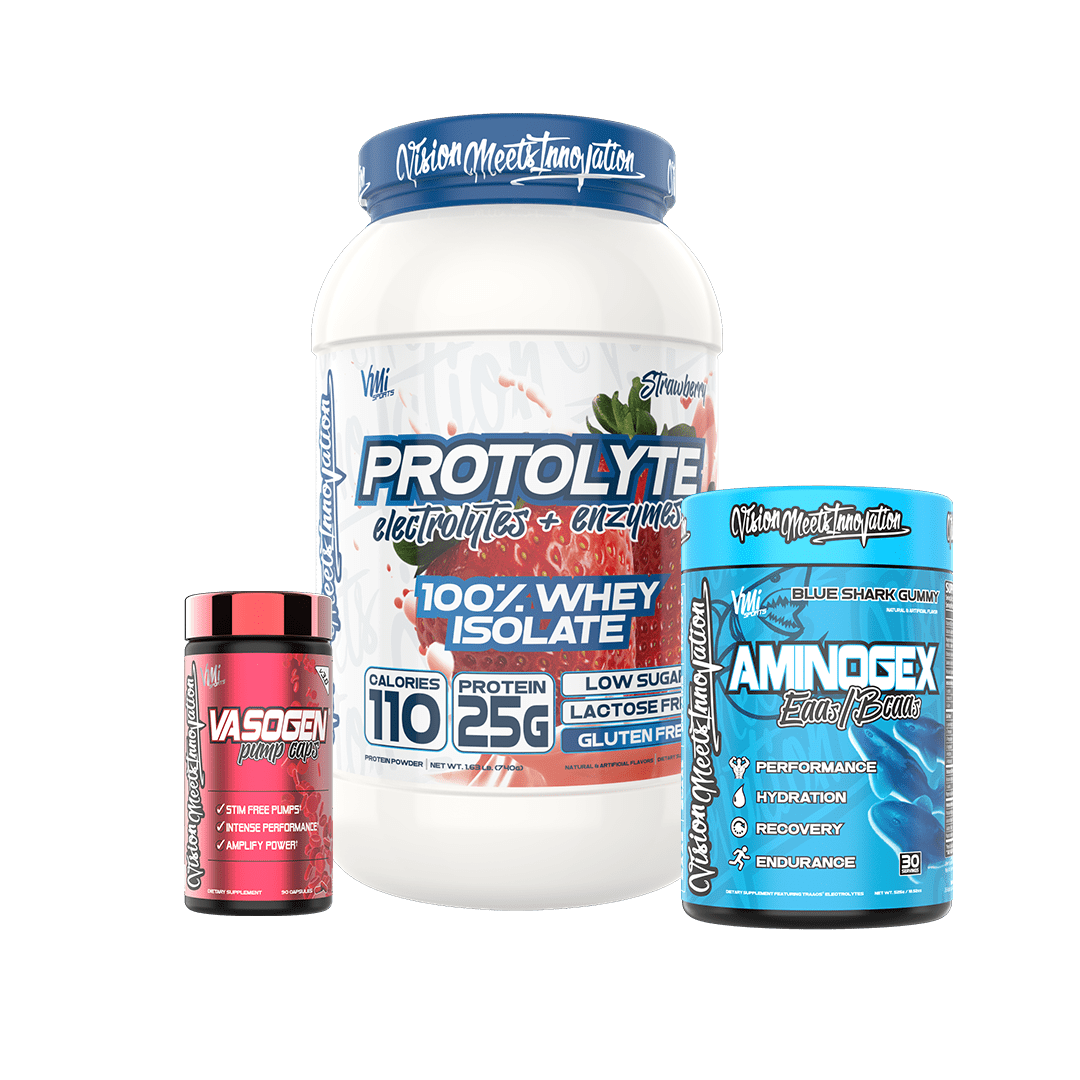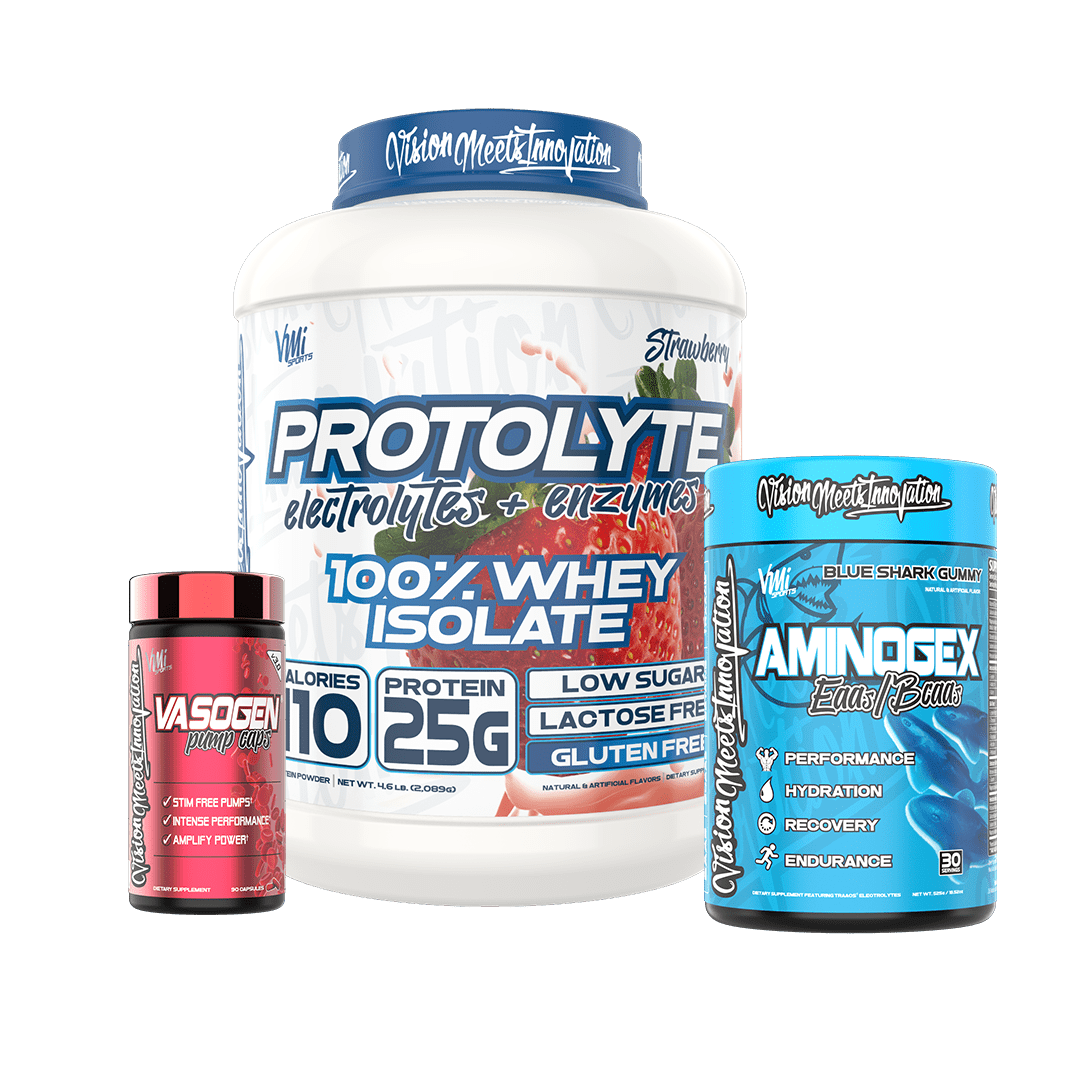 Francesca's Favorites Stack
The official stack of VMI Sports official Athlete Francesca Emanuele. 
ProtoLyte 100% Whey Isolate: Perfect for post-workout, zero sugar, low carb, lactose-free, gluten-free, little to no fat with added digestive enzymes for absorption and added electrolytes for hydration support! We do offer a 2 & 5lb option for this stack in both Vanilla Cake Batter & Strawberry. 

Aminogex EAA's + Hydration: Great for recovery, hydration, and endurance. You can sip on this as you work out to kick-start your recovery process. Added betaine and glutamine for active recovery and more electrolytes to keep you hydrated. You can take this at any time of day or throughout the day. 
Vasogen Pump Caps: These stim-free pump capsules provide intense performance and power, without any of the jitters or crash associated with other stimulant-based products. 3 capsules help increase blood flow and nutrient delivery to muscles, for an incredible workout experience. We suggest taking 3 caps 15-20 minutes prior to your workout at any time of day. 
Click here for Francesca's Website & Services