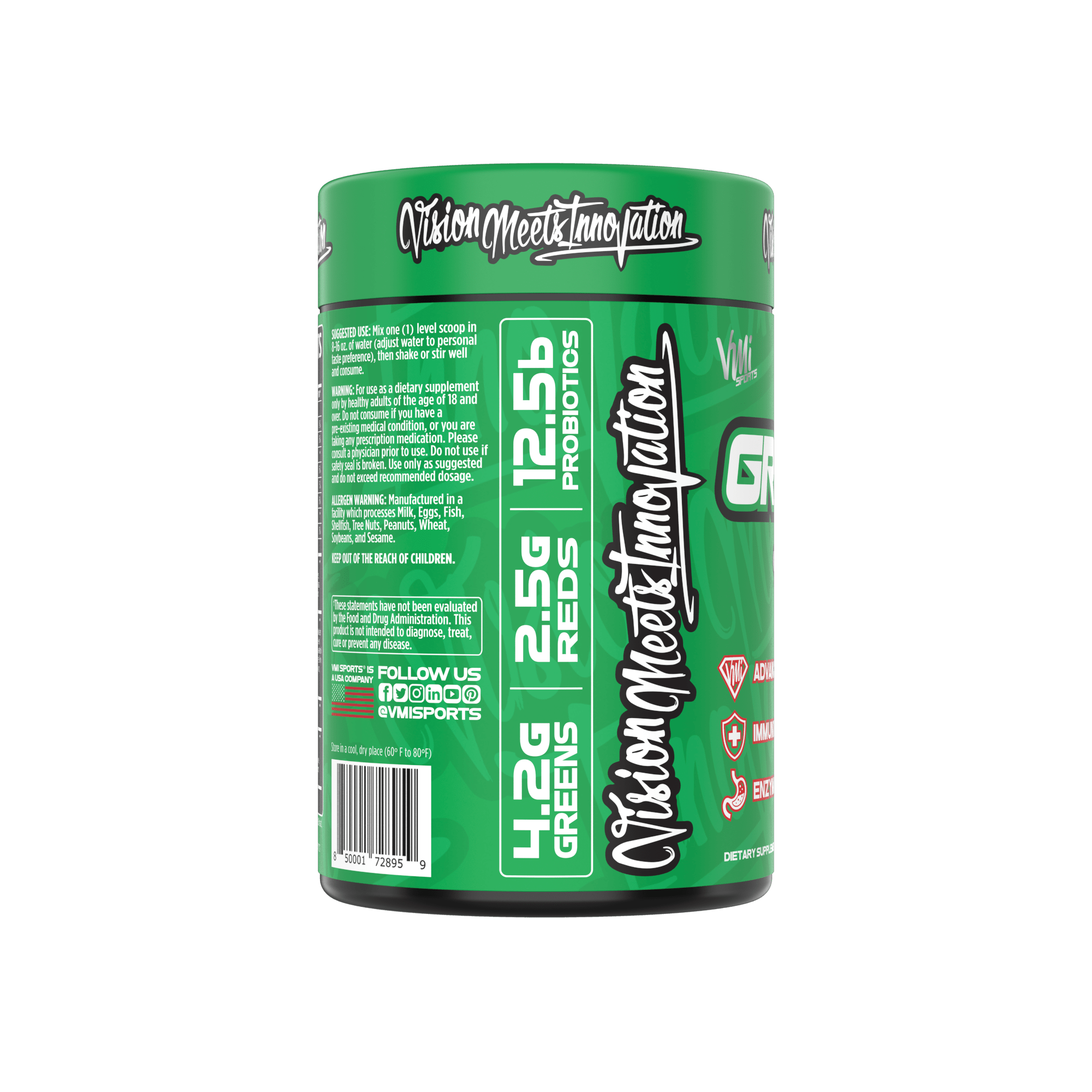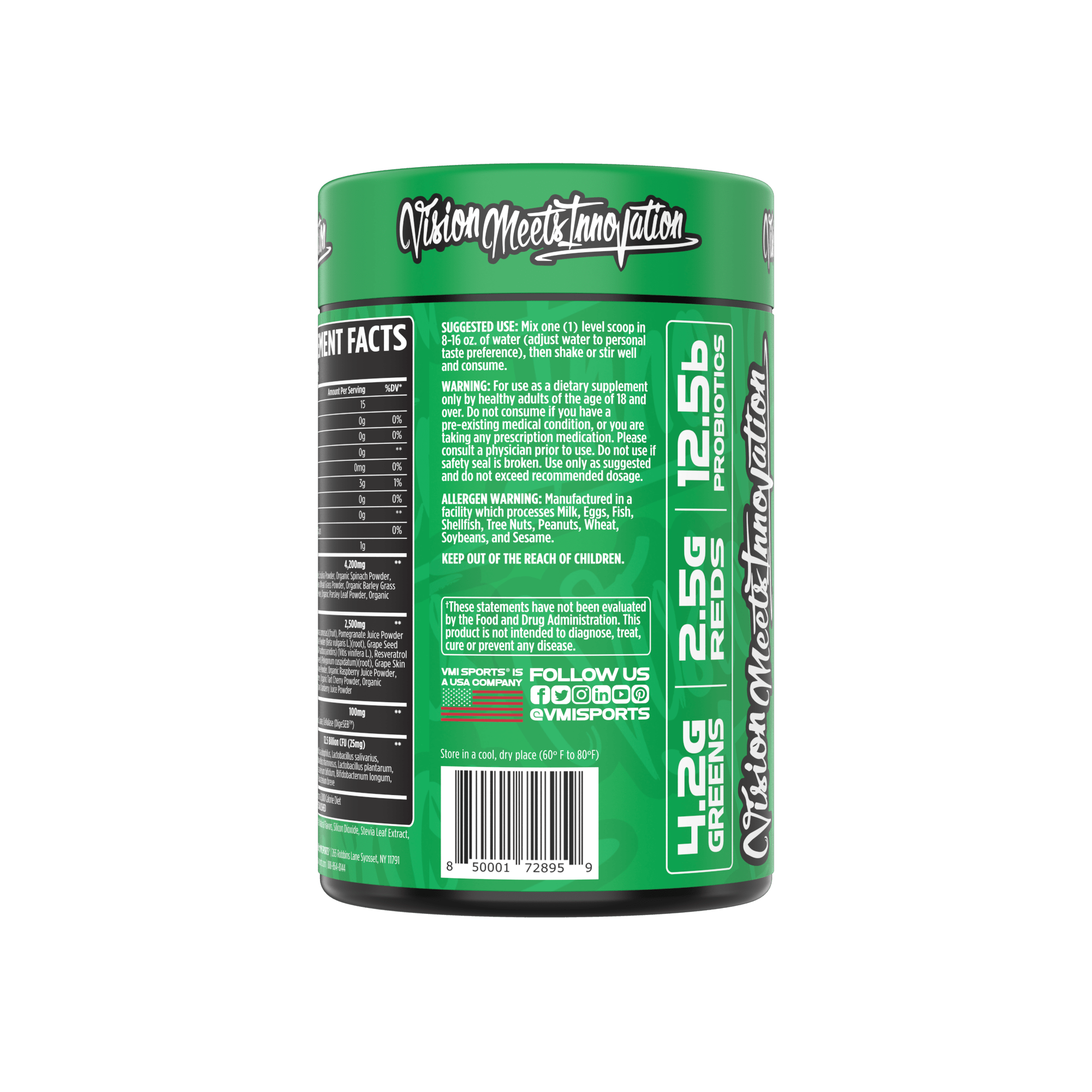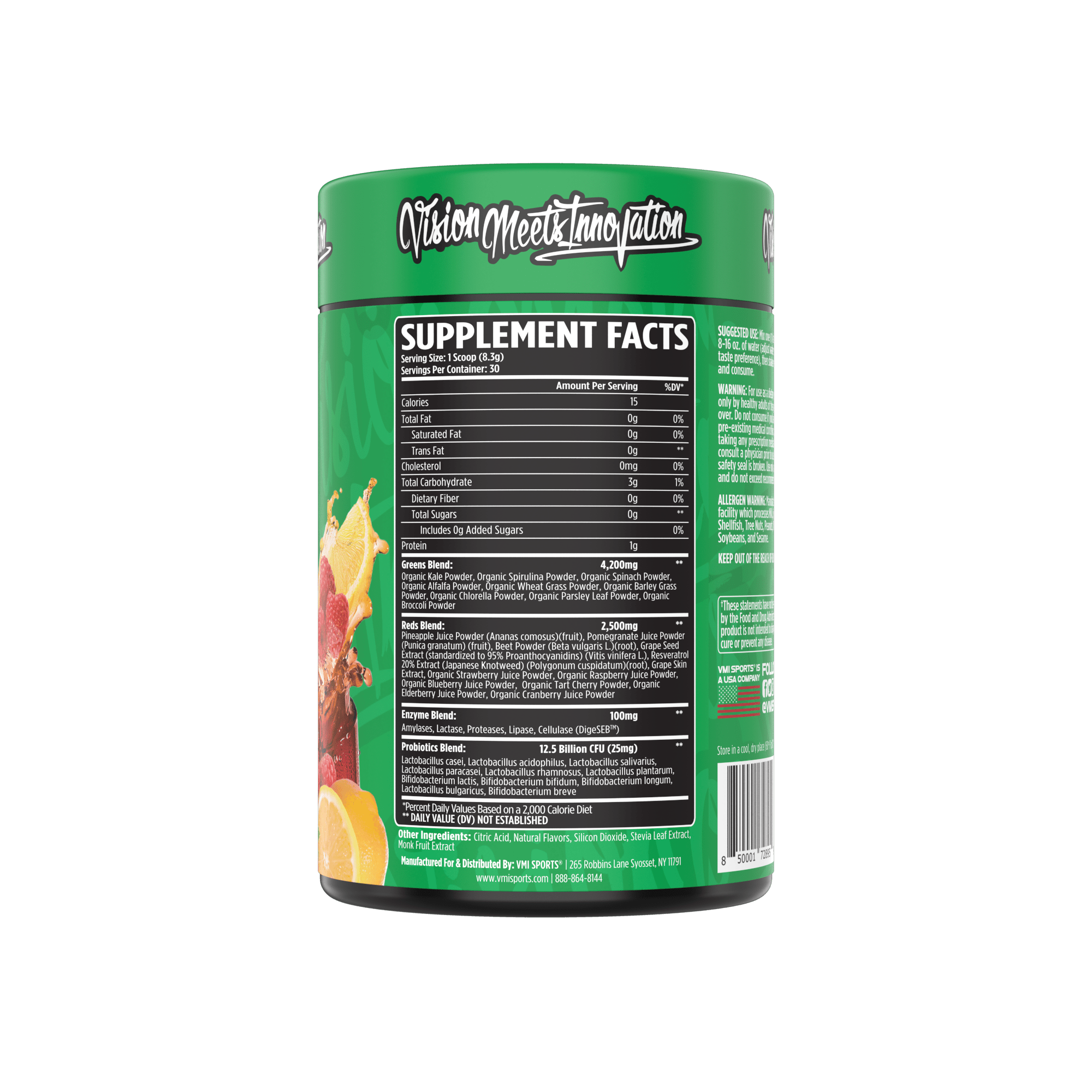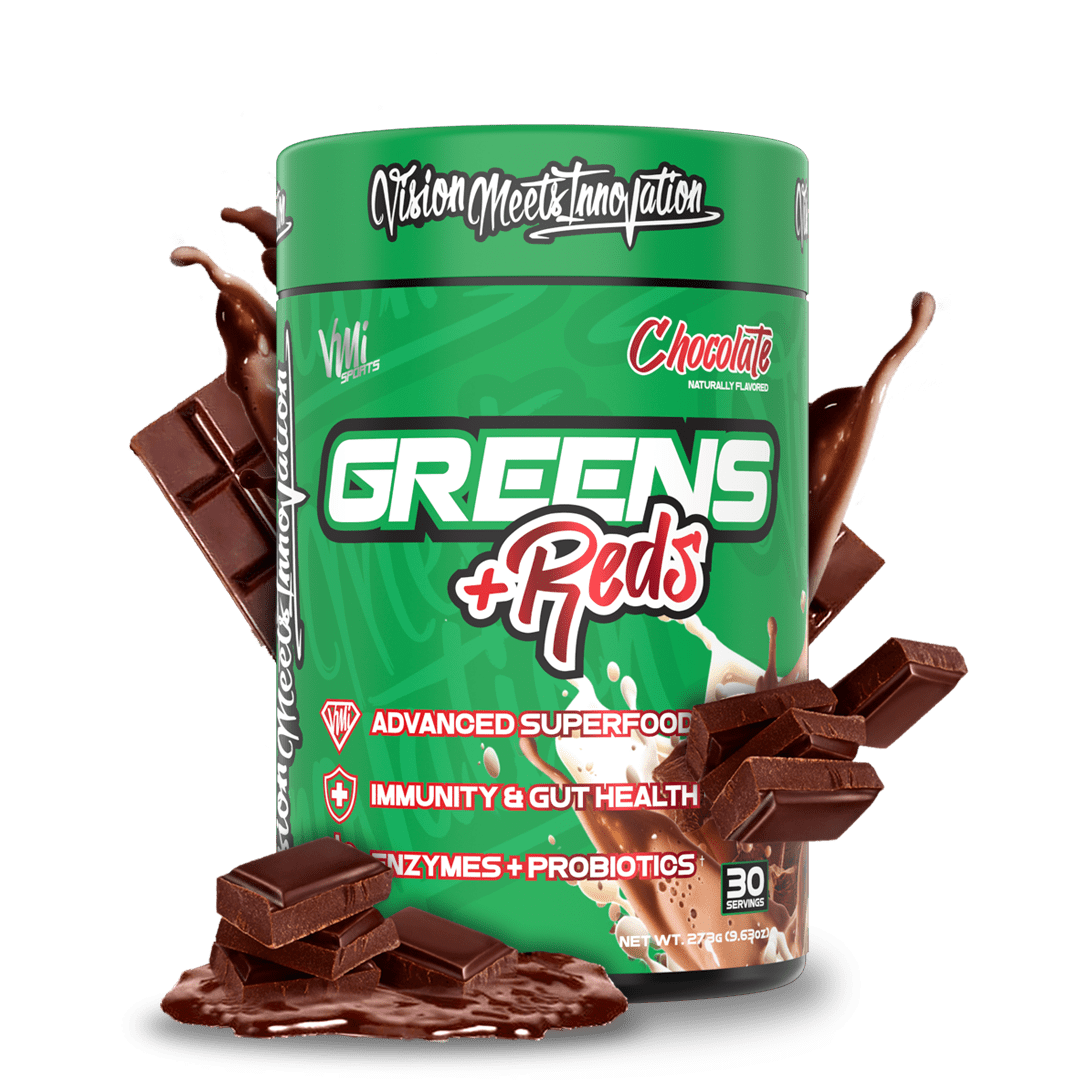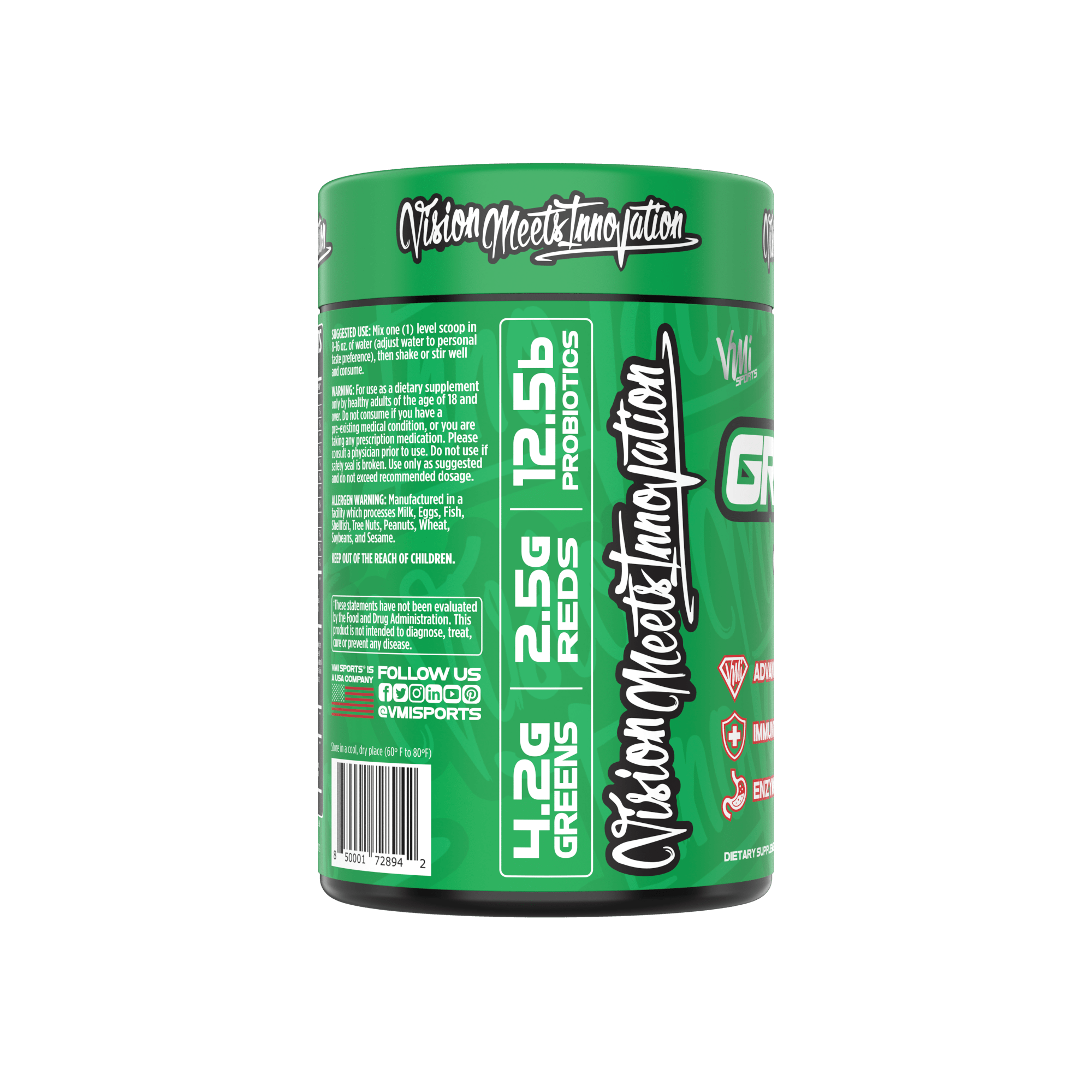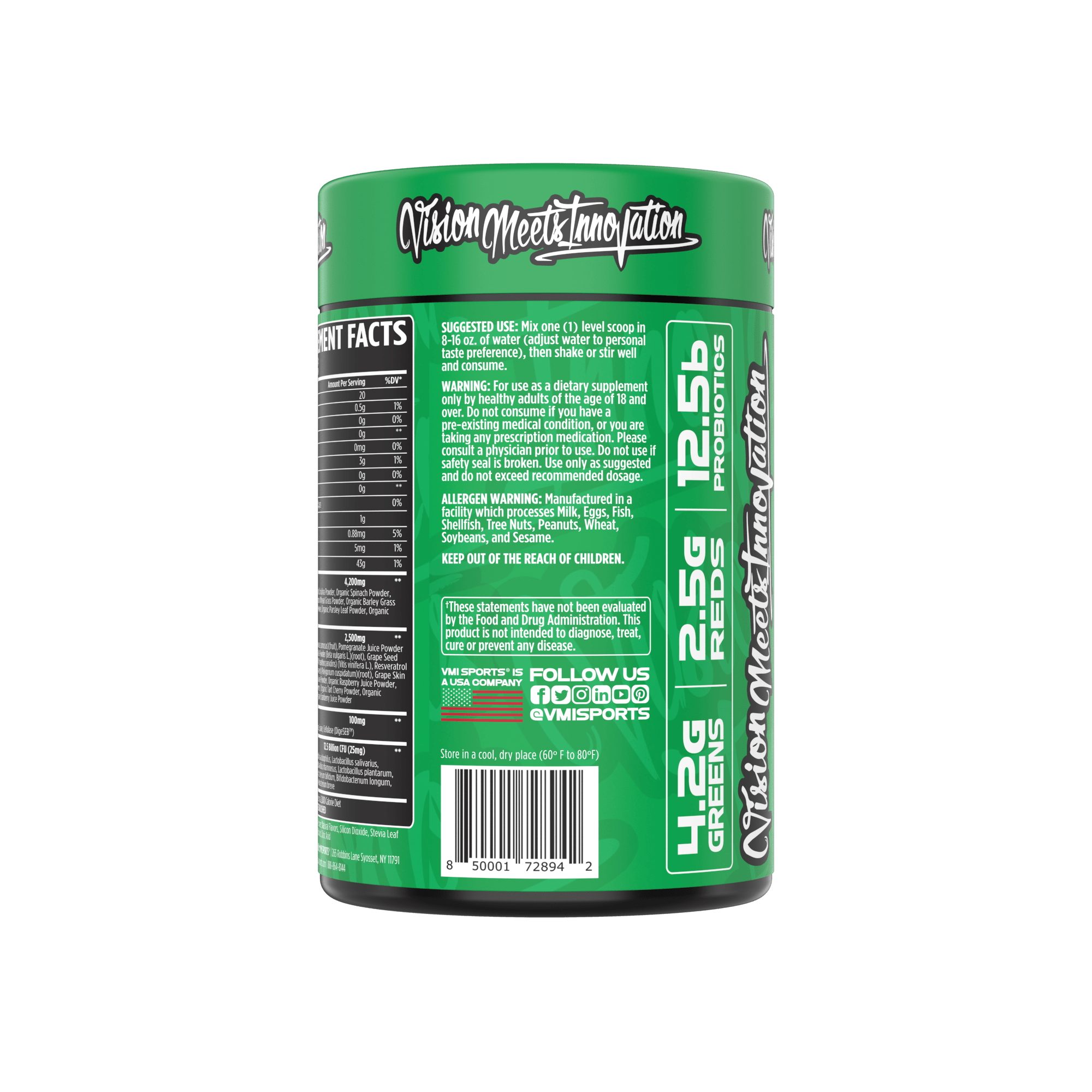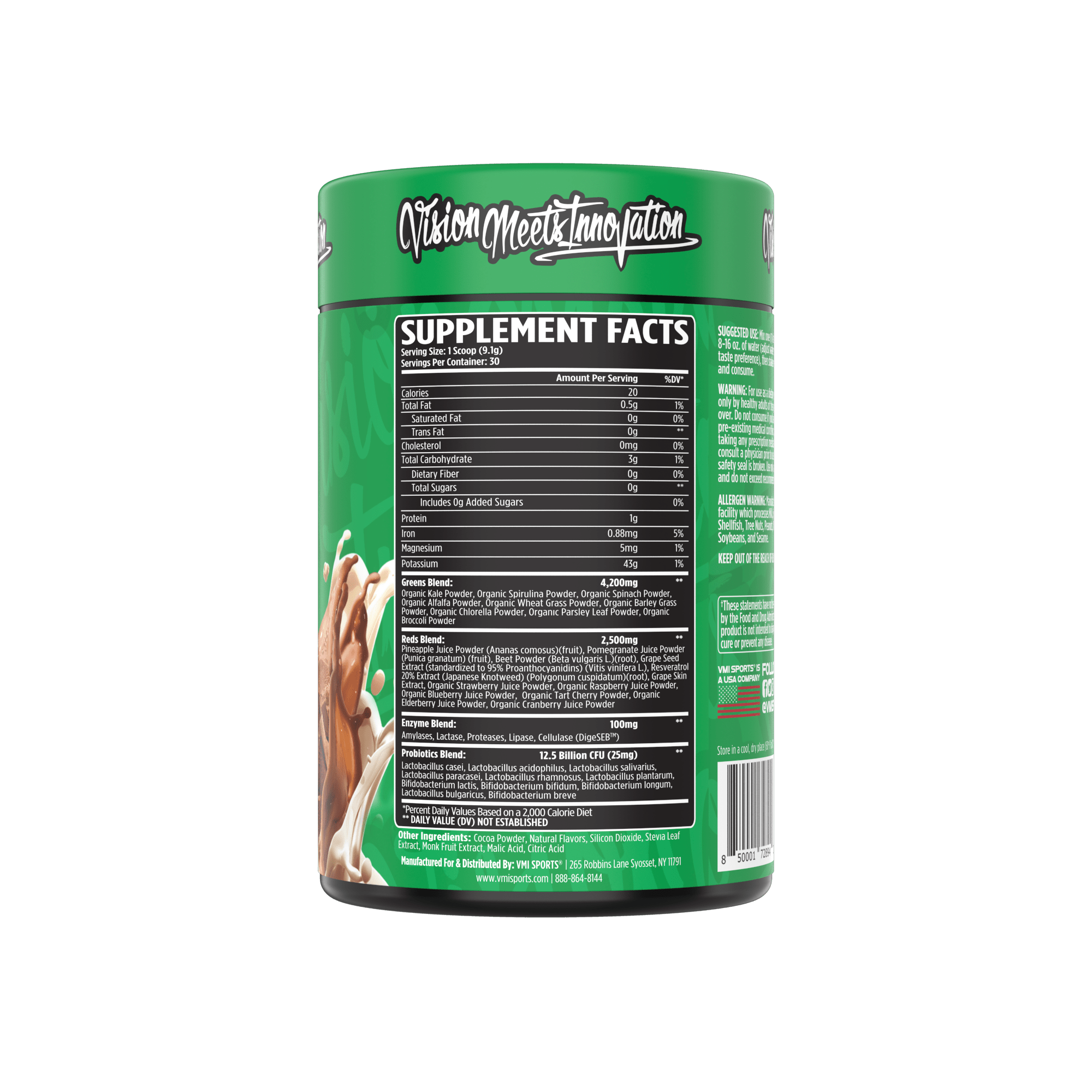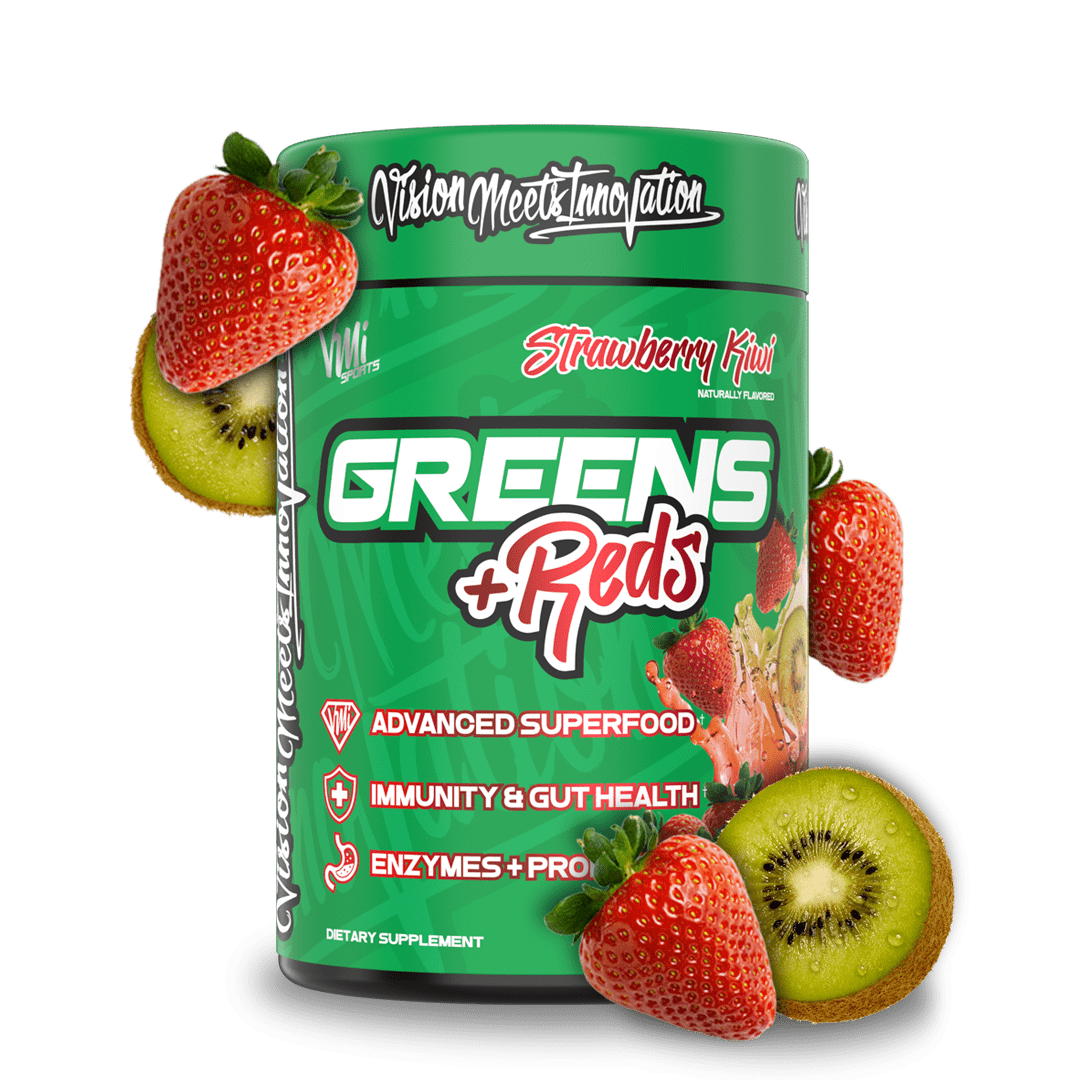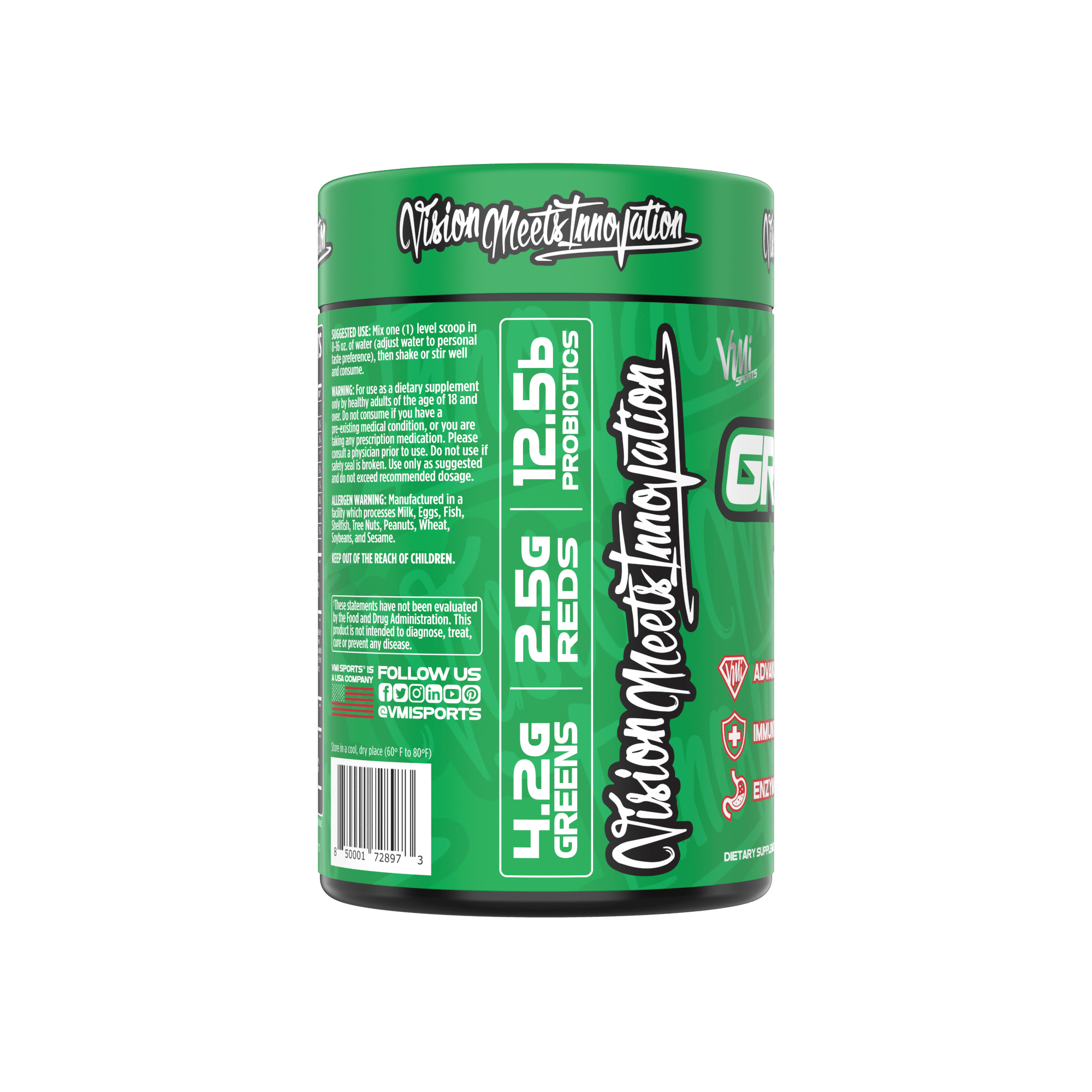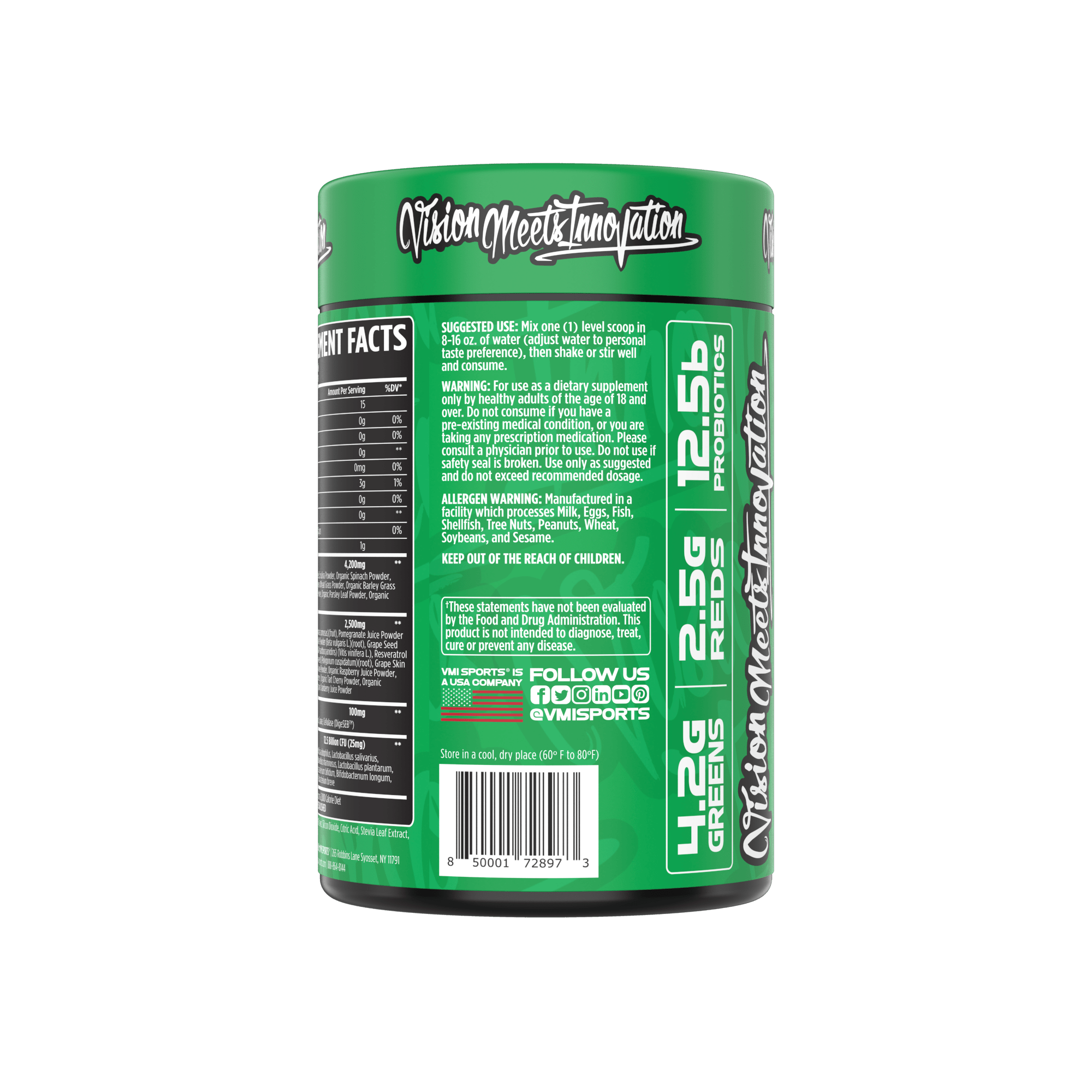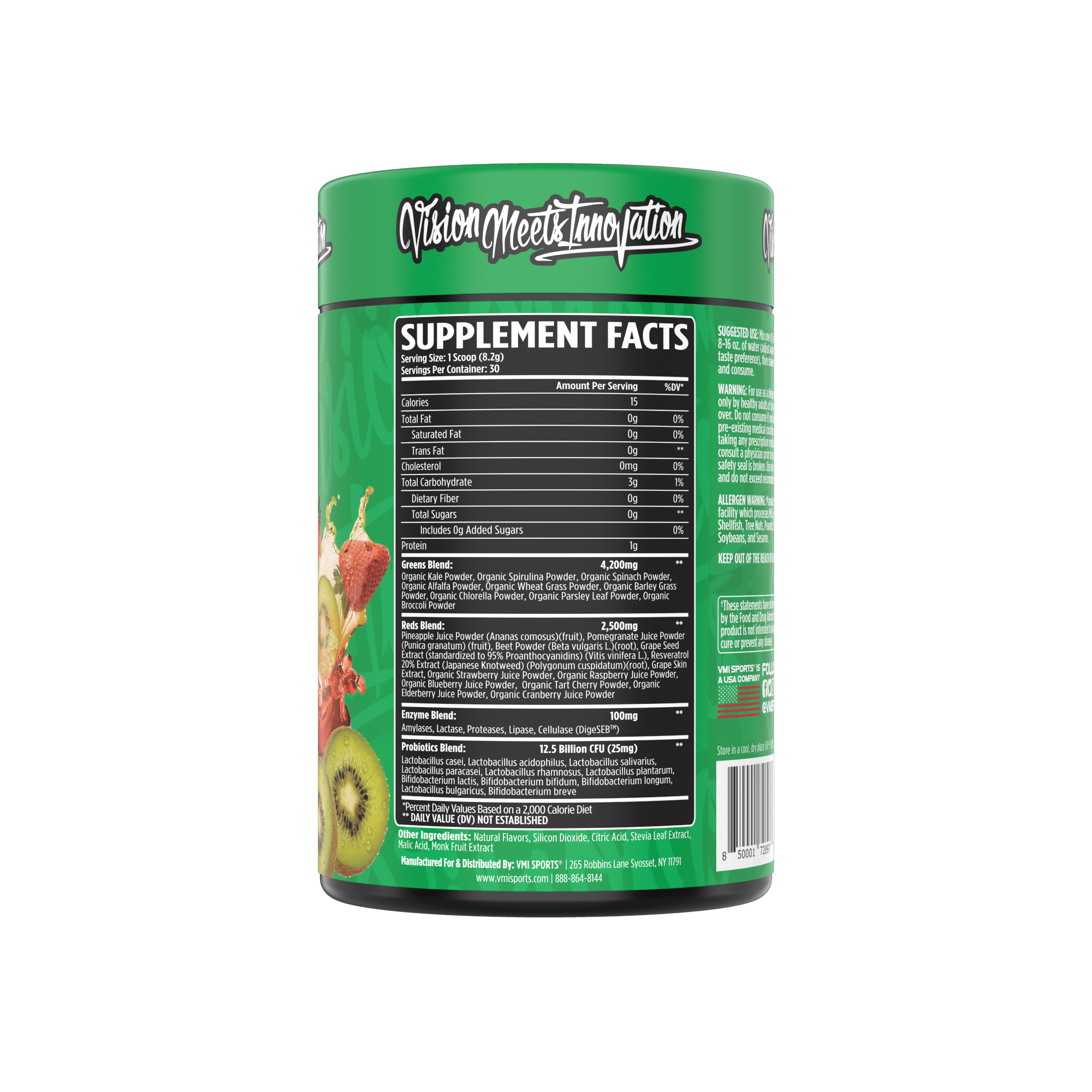 All Natural Greens + Reds Superfoods
VMI Sports Greens + Reds is your 100% Natural, All-in-one, Advanced Superfood, Immunity & Gut Health Support product with Enzymes and Probiotics! 
With over 4G of organic greens, 2.5G of Reds, the highest quality digestive enzymes in DigeSEB, and 12.5 Billion CFU's of Probiotics - there is no stone left unturned with Greens + Reds! 
Not to mention, award-winning flavor, Greens + Reds will blow you away with deliciousness!
What's Inside
Get Your Greens With No Fuss
Get over 4 grams of organic greens and 2.5 grams of reds without the hassle of blending a mountain of vegetables and fruits."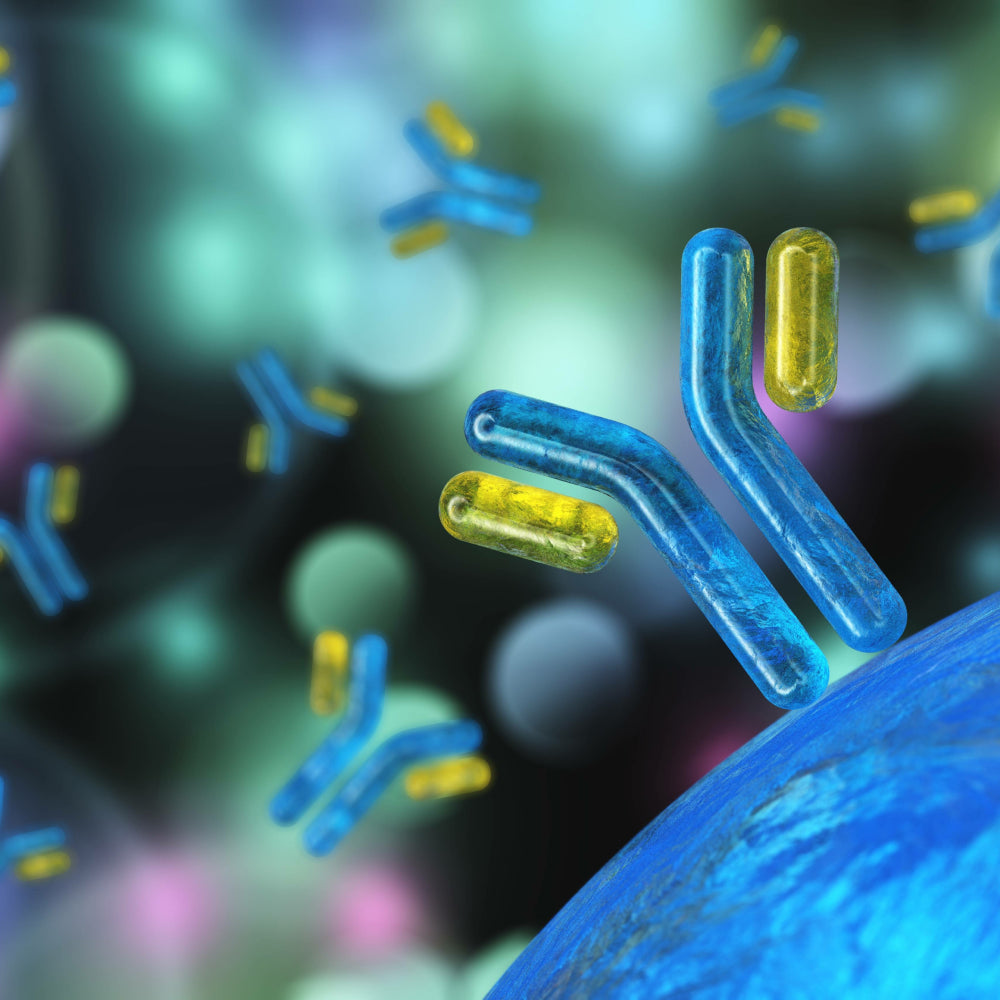 Support Your Immune System
Packed with superfoods and essential nutrients that support the normal functioning of your immune system.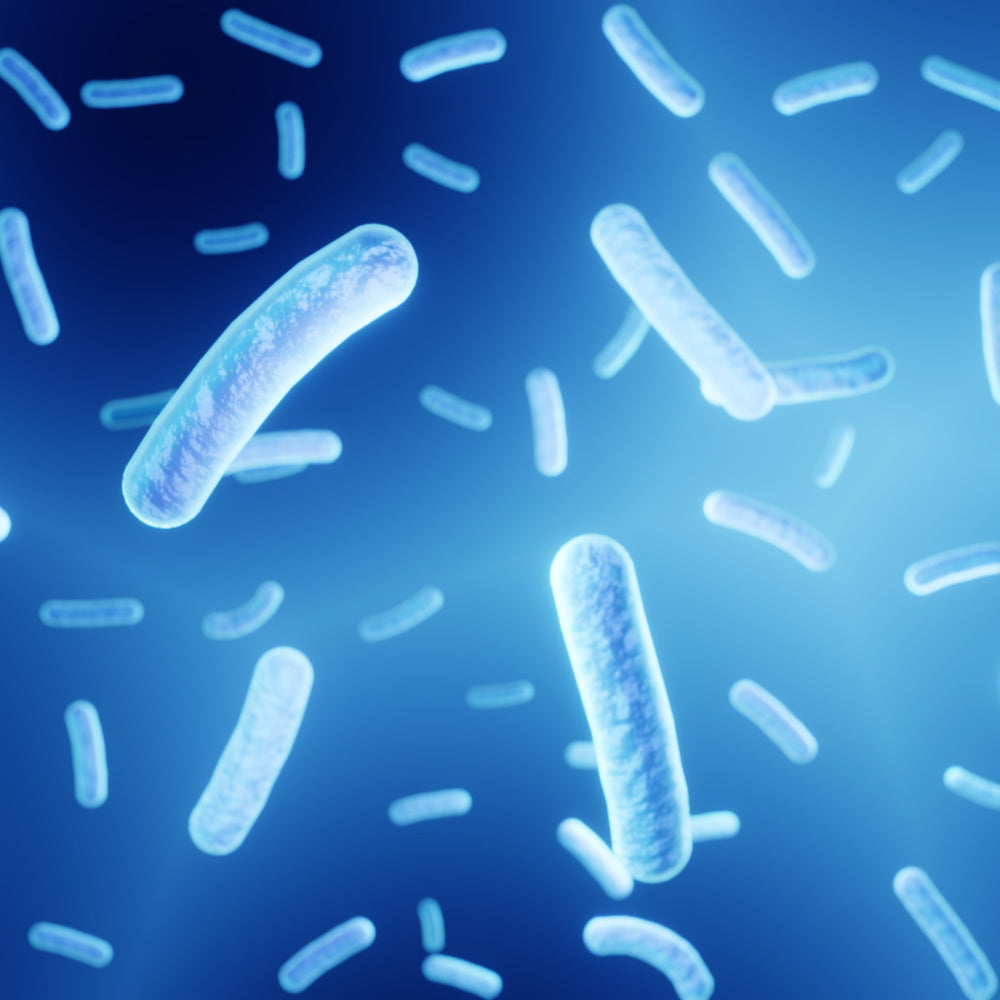 Improve Digestion and Increase Absorption
Improved digestion, reduced bloating, and enhanced nutrient absorption with 12.5 Billion CFU's of Probiotics of our digestive enzymes.