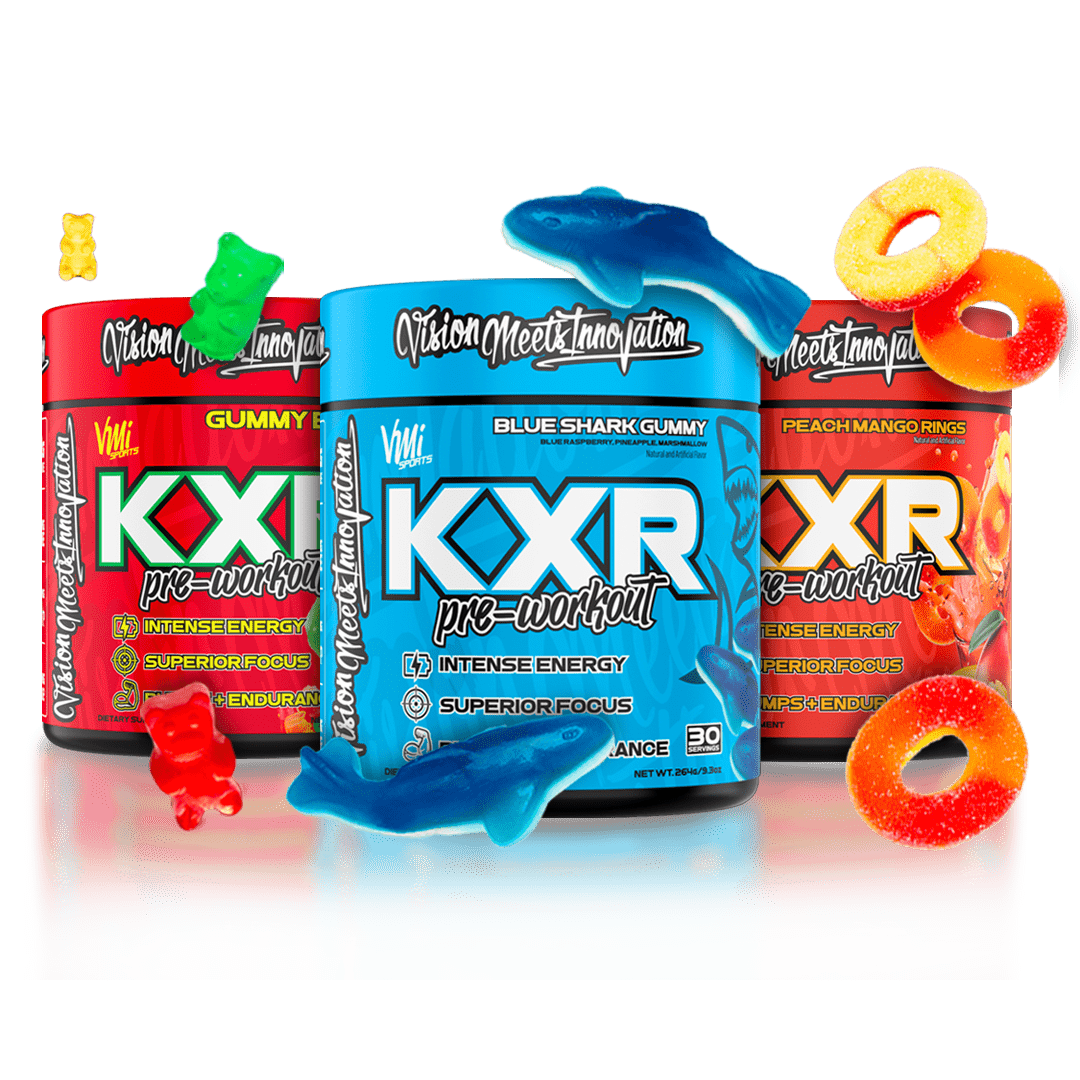 KXR Pre Workout 3 Pack Stack
Benefits
Featuring our unique tri-blend of 3 unique sources of Caffeine including Infinergy®, our KXR® Preworkout has time-released energy & NO CRASH!
The KXR® formula is loaded with 3.2 g of beta-alanine & 1.5g of Taurine to help significantly amplify muscle power and performance while training, and 300mg of Theobromine to support muscle pumps.
KXR® is also infused with an additional 150 mg of elevATP®, a natural combination of ancient peat and apple polyphenols clinically shown to increase levels of endogenous ATP. This means more energy in the muscle cell, and therefore pushing more weight!
For increased Focus & Cognition support, KXR® is enhanced with 500mg of VitaCholine® from Albion® as well as 300mg DMAE, and 3mg of Huperzine. DMAE and Huperzine are thought to work by increasing production of acetylcholine, a neurotransmitter that's crucial for helping nerve cells send signals.
Last but not least, KXR® is reinforced with 1.5mg Rauwolfia Vomitoria Root Extract, a form of Yohimbe used to boost intensity and metabolic support.
KXR® Pre-Workout can be easily stacked with Vasogen Pump Caps, Aminogex® BCAA/EAA, and ProtoLyte® 100% Whey Isolate Protein, for improved results.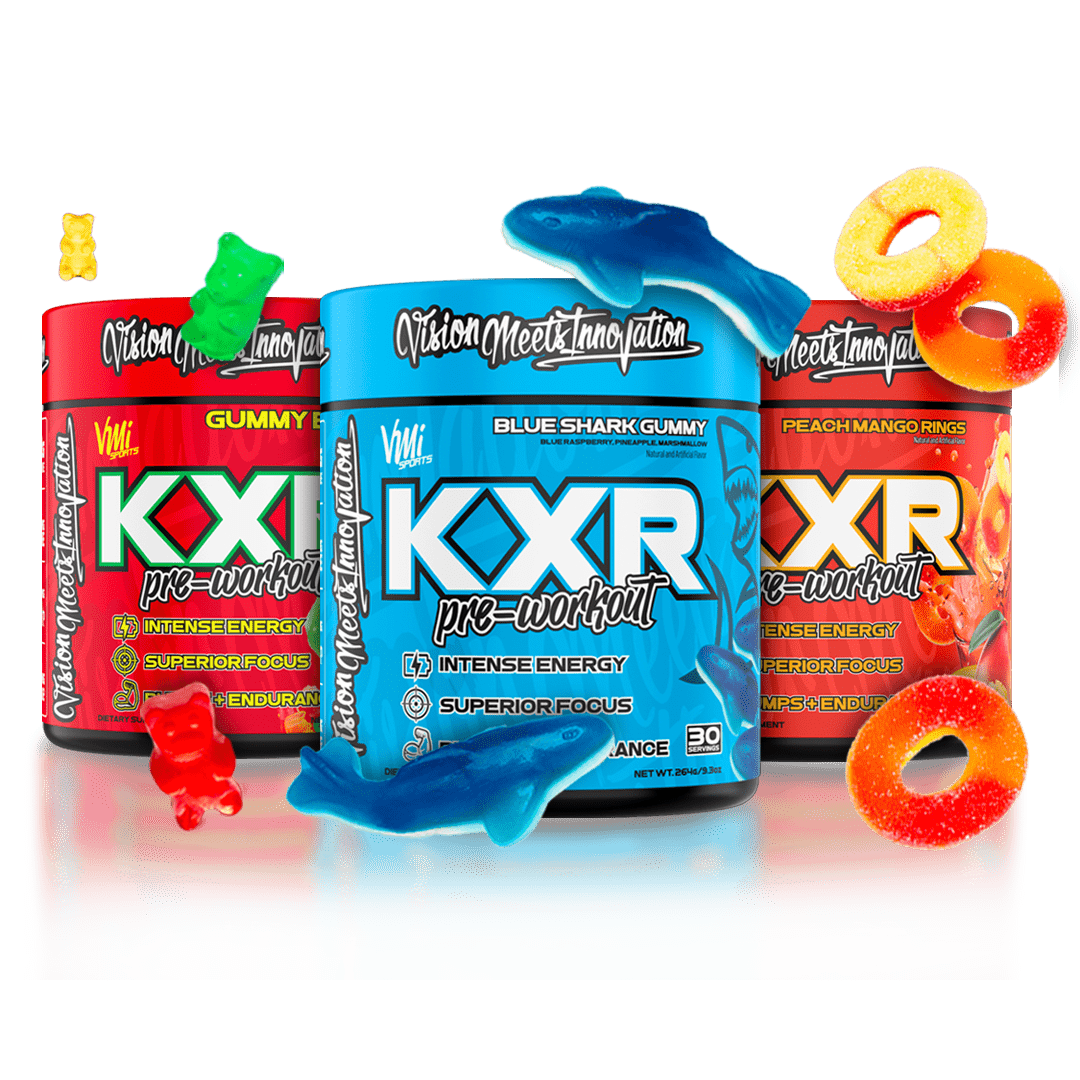 KXR pre-workout contains a blend of best-in-class ingredients to fuel your workouts and training program. From increased energy, to improved muscle strength, & extending your endurance, KXR is primed to support every type of athlete & fitness journey.
Whether you're just starting out or a seasoned trainer, take your workouts to the next level with KXR pre-workout!
To assess tolerance, start by using one half scoop mixed in 6-8 ounces of water & consumer 15-20 minutes prior to physical activity/weight training. For normal suggested use, mix 1 full scoop into 10-12 ounces of water approximately 15-20 minutes prior to physical activity/weight training. DO NOT exceed 1 scoop/serving within 8 hours and do not consume more than 2 scoops in any 24-hour period.
KXR pre-workout is a great option for anyone looking to blow past PR's, increase energy, stamina, and endurance to better fuel their workouts. KXR pre-workout is suitable for both women & men over the ages of 18, but make sure to read the suggested to use and warnings, as well as consult your healthcare practitioner prior to using any supplements.
For normal suggested use, mix 1 full scoop into 10-12 ounces of water approximately 15-20 minutes prior to physical activity/weight training. DO NOT exceed 1 scoop/serving within 8 hours and do not consume more than 2 scoops in any 24-hour period. Questions? Email us at info@vmisports.com